When a few days past, the news circulated that Kodak Alaris had sold its paper division to Hong Kong-based Chinese company Sino Promise, reactions were mixed and ranged from disinterest over protectionist outrage to the fear that analog photography would finally meet its demise.
Initially, the story was reported by both Inside Imaging and SilvergrainClassics, which both relied on inside sources to confirm the sale, and as of today, no official announcement has been made by either companies on the full extent of the transaction.
According to an industry insider who spoke under the condition of anonymity, an official announcement can be expected soon though. Until then, most information is either partly speculation or an uncomplete glimpse at an event still unfolding.
In order to puzzle together the different pieces to make sense of everything, it's first important to have a look at the prerequisites of the sale:
Since January 2012, when Kodak, the once giant behemoth of photography and many of its supporting industries, filed for chapter 11 bankruptcy protection, the company has undergone substantial changes, both in size, corporate structure, and business focus. Today, the name Kodak, heard in a photographic context can relate to two separate companies: Eastman Kodak, located in Rochester, New York, and Kodak Alaris, headquartered in Hemel Hempstead in the United Kingdom.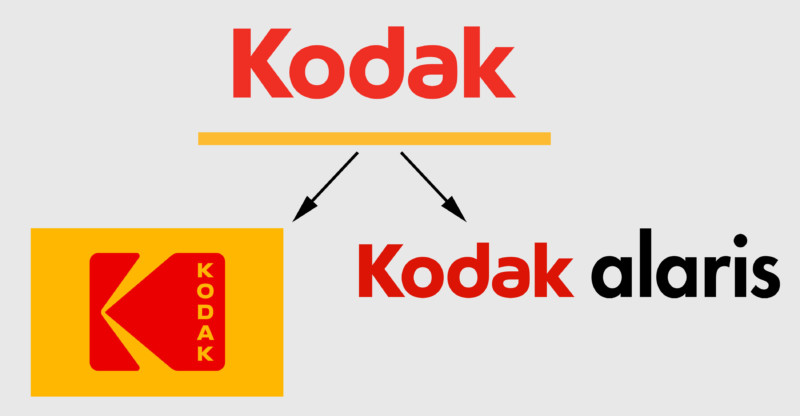 While the former produces, among other business areas, all still and motion picture film sold under any Kodak brand (Vision 3 motion picture films, Kodak Professional films and Kodak consumer films), the latter — Kodak Alaris — is the sole global distributor of Kodak still films, like Portra, Ektachrome E100, Gold, Colorplus, Tri-X or T-Max, but not their manufacturer.
Reports regarding the production of Kodak film in China by Sino Promise are wrong.
In 2013, in an attempt to secure the pension funds of more than 15,000 former and still active Kodak employees, the British Kodak Pension Plan (KPP), a trust fund set up to provide a pension scheme for British and some other European Kodak employees, acquired both the document imaging and personal imaging departments from the U.S. Eastman Kodak Company.
This was seen as a way to secure funding for the pension scheme with a gigantic claim of over $2.8 billion. Both acquired departments were and are to this day cash generative and profitable, and thus were seen as an opportunity to sponsor the pensions.
Prior, in an attempt to generate liquidity, the former parent company Eastman Kodak had tried to sell off some of its branches, among them the profitable document and personal imaging departments, but due to its unfavorable bargaining position did not find a buyer at the right price.
After long negotiations, a deal could be formalized between the British KPP and Eastman Kodak that enabled the sale of both divisions for $325 million. It was considerably less than Eastman Kodak initially had intended, but in return, the sale released the company from KPP's 2.8 billion dollar claim. The result is Kodak Alaris.
In recent years, while still and even more cash generative and profitable, the margins Kodak Alaris earned were not large enough to support the still enormous $1.9 billion pension claim in the long run and thus, the successor of the original Kodak Pension Plan (KPP2) went under the British Protection Fund's assessment period on March 23, 2019.
This does not mean, however, that analog photography or in broader terms, chemical photography is unprofitable and without a future. Quite to the contrary, in fact. The problem, in this case, is that KPP2 — Alaris's single shareholder — is struggling to keep up with a pension scheme from days when coating film equaled printing money. Today, this means paying for former Eastman Kodak employees' generous pensions over several decades.
In this light, the sale of Kodak Alaris's paper division can only be seen as a good development for the industry as a whole. While Eastman Kodak could not find a buyer willing to pay the necessary price tag back around 2012, the situation and the market have changed in 2020.
In its 2019 annual report, Kodak Alaris has stated that it would not sell any assets if "appropriate and fair valuations" were not achieved through a sale, meaning plainly, that it would not sell under value. According to several investors active in the broader photographic industry, analog is the fastest growing niche with the largest potential for growth in the whole industry. This does not exclusively mean traditional film photography though.
If one is thinking of analog, usually what comes to mind are old cameras, nostalgia, and other somewhat stereotypical assumptions of analog photographers. What most people don't think of, however, is the enormous photofinishing industry, a growing global $26 billion market geared towards everyday smartphone photographers who want to have a physical representation of their images.
Since 2017, the industry has recorded an annual growth rate of more than 12% and continues this upward trend, with the big names being Shutterfly, Snapfish, and Printique in the U.S. and CEWE in Europe. The billions of individualized prints ordered there are mostly not inkjet or thermo prints, but rather seemingly antiquated chemically developed prints on color negative paper. While this might sound odd at first, at a closer look it is logical.
While inkjet is a fine alternative for small volumes and can accommodate for more individual papers, it is not suited for a mass production at the scale required, and, above all, would be cost-prohibitive. Color negative paper, however, is by far the cheapest image recording medium with the highest image quality and persistence there is.
Additionally, the continuous tone reproduction is pleasant to look at, and skin tone reproduction on these papers is still unsurpassed by other printing technologies. Although in the past, papers tended to fade or discolor, modern developments have led to color prints that are stable for many decades, even if exposed to sunlight. Simply put, for large scale print production on an economical level while retaining the best possible quality, there is no better option than silver halide color negative paper.
The global market leader in the silver halide paper business is, unsurprisingly, Fujifilm, using its favorable position to be able to offer more paper for less money, effectively monopolizing the market except for specialty papers only Kodak Alaris has in its portfolio. This makes competing against Fujifilm very hard for Kodak Alaris, because of the constraints presented by its purpose of sponsoring British Kodak pensions.
For a smaller company with different operational requirements, however, competing with the Japanese behemoth might be much easier. In fact, Sino Promise has already laid a strong foundation for expanding in the silver halide market, when it recently acquired the distribution business for Noritsu printers, with printing meaning exposing a digital image onto the RA-4 paper.
When Kodak's Harrow factory — to this date the largest production line of silver halide paper there ever was — finally closed shop in 2016, both finishing and parent roll production moved to other locations around the U.S. and the rest of the world, and among them was Wuxi in China. However, operations in the factory in Wuxi were, by the end of 2016, already taken over by Sino Promise.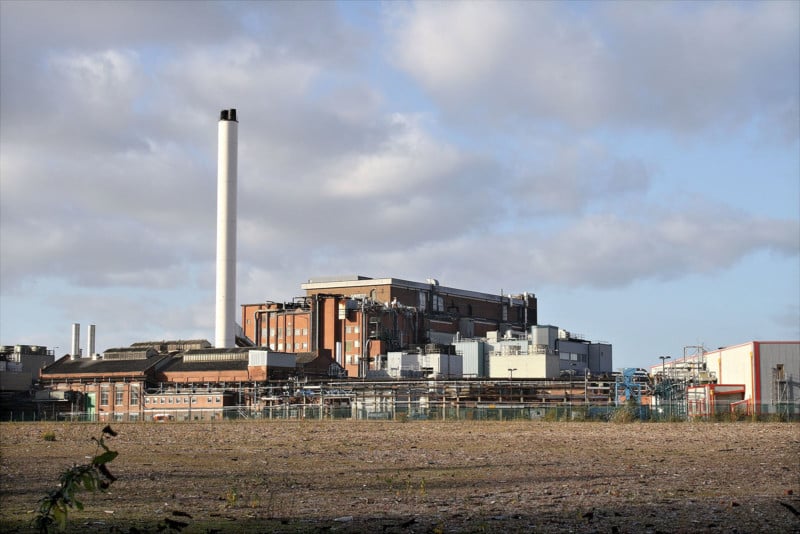 Overall, the development seems logical in the long run but can lead to quick and perhaps wrong assumptions in the meantime. Until an official statement is made by both Kodak Alaris and Sino Promise, the whole extent of the sale is difficult to grasp due to the confidentiality transactions like these bring along. For the end customer, however, the aforementioned sources have assured that there will be no change in the supply of both paper and photochemistry.
In the end, the development taking place at Kodak Alaris is good, although its effects are too early to call yet. All Kodak film, be it Portra, Tri-X, T-Max or even Gold 200, is still — and will for the foreseeable future be — manufactured in Rochester in the United States.
While distribution businesses are opaque and hard to grasp in their nature, especially in the analog photography sector, not all change is inherently bad. Sino Promise has made a long term commitment to silver halide paper and its supporting processes and thus has not only shown, that "analog" is still a viable option worthy to invest in, but also was willing to pay the necessary price for it.
Kodak Alaris's paper business was not flogged off in an act of corporate desperation to be run down eventually after being stripped of eventual remaining assets like it was the case with former AGFA divisions, but in fact, it was sold to the highest bidder in a free market environment. What the sale means for film can't be fully determined yet, but it will not be detrimental in any way. In fact, film is more alive than even many analog photographers dare to wish.
There are good things to come for those who wait.
---
This article was made possible only by on-location journalism by SilvergrainClassics. If you enjoy reading in-depth considerations about analog photography with deep insight into the industry and love to hold a high-quality print magazine in your hands, then make sure to support SilvergrainClassics and consider a subscription of the globally available print magazine. Visit this page for more information about it and the subscription options.
---
About the author: Ludwig Hagelstein is a photographer and Editor for SilvergrainClassics and mostly writes about analog photography, technique, and creative expression for several online and print publications. He is based in Bamberg, Germany. The opinions expressed in this article are solely those of the author. You can find more of Hagelstein's work on his website and Instagram.