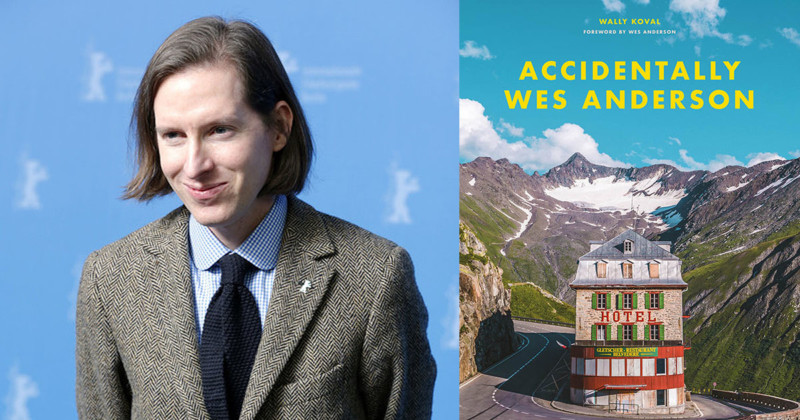 Wes Anderson has penned a foreword for a new photo book titled Accidentally Wes Anderson, which will be released by Voracious on October 20.
The 368-page hardcover is based on the popular Instagram account @AccidentallyWesAnderson with one million followers and adventurers created by Wally Koval in 2017. Koval has a passion for travel and has also been an ardent devotee of Wes Anderson's quirky, signature style. It tells the stories behind more than 200 of the most visually stunning and interesting places on Earth
In the summer of 2017 "I started seeing interesting locations on the web, Instagram, and Reddit that looked as though they had been plucked from a Wes Anderson film," Koval says. "As an avid traveler and a fan of Wes Anderson, I was intrigued and started researching, compiling, and searching further to create what started as a personal travel bucket list." And very soon, the Instagram account @AccidentallyWesAnderson was born.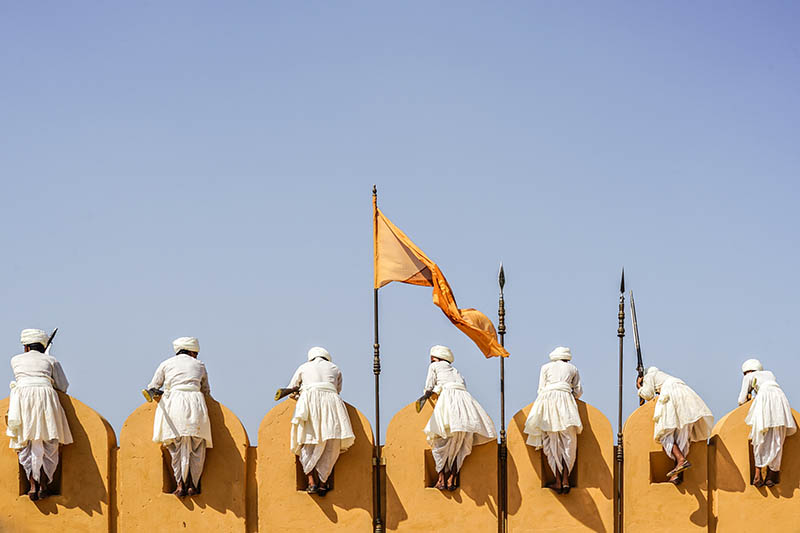 "We approached Wes when the idea for the book started to become a possibility. I'm terrible with dates, so I couldn't tell you with accuracy when it was exactly, but about two years ago?" guesses Koval.
When they had compiled the content for the book, had done all the research and writing, and were happy with what they had produced, they turned to Anderson.
"[W]e asked him if he would be interested (to write a forward) — after seeing what we had created, he was happy to pen a few words," Koval says.
"The photographs in this book were taken by people I have never met, of places and things I have, almost without exception, never seen," Anderson writes in the foreword. "But I must say: I intend to. Wally Koval and his collaborators have put together both a very entertaining collection of images and also an especially alluring travel guide (at least in the opinion of this actual Wes Anderson)."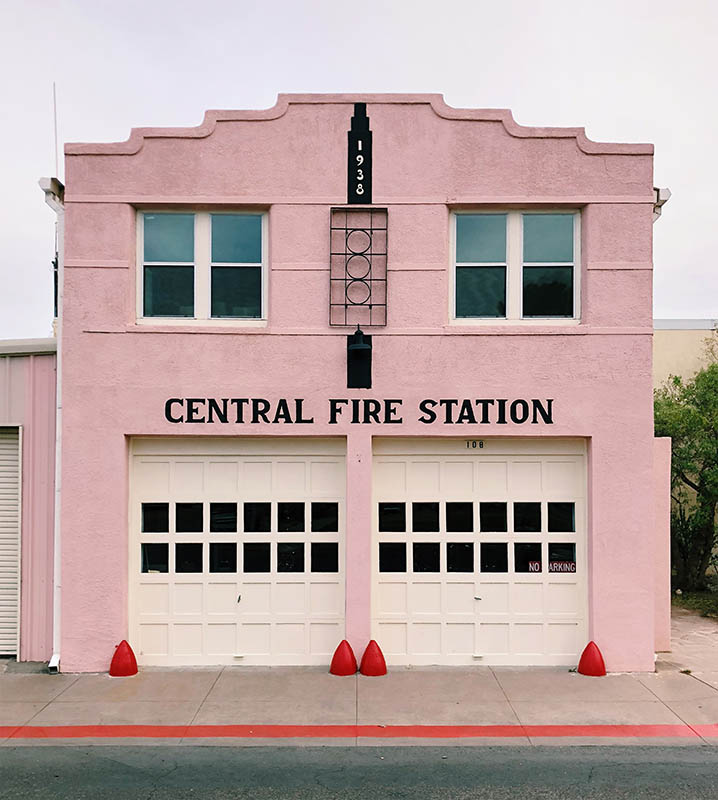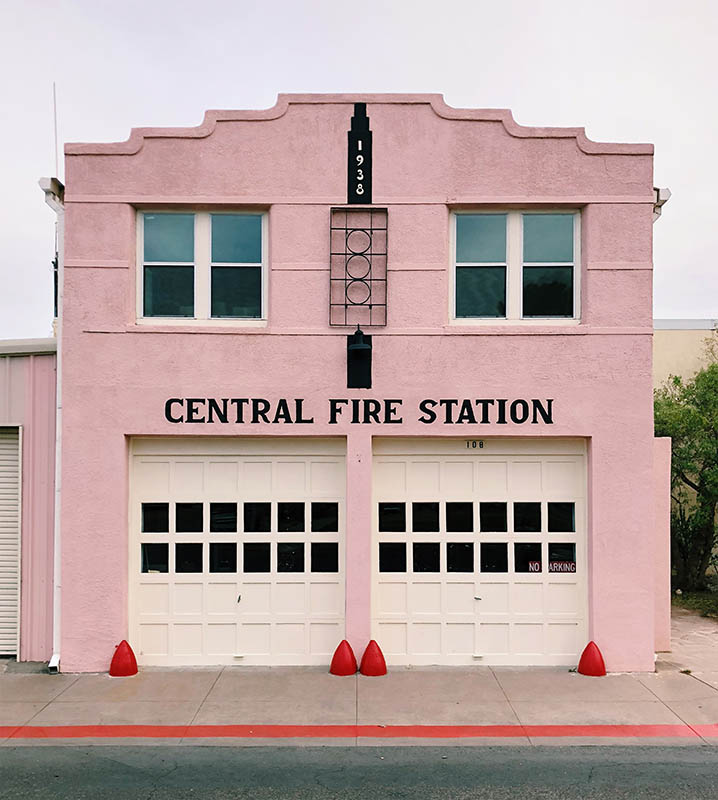 For Koval, the forward is one of "the most special pieces of the book."
Searchlight Pictures reached out before the release of the film Isle of Dogs and asked Koval if they would be interested in exclusively releasing the artwork for the upcoming movie. And that's how they scooped that!
Koval loves exotic destinations. Wife Amanda and Koval have been fortunate to do a good amount of travel and were engaged in Budapest.
"Although those trips were not necessarily inspired by Wes, at the beginning of Amanda and my relationship, a few months after seeing The Darjeeling Limited, the opportunity arose to travel to India with a friend, and I would be lying if I did not jump at the chance with the film in my mind," he says.
People ask Koval what it takes for a photo to be considered for @AccidentallyWesAnderson.
"That is a tough question to answer!" says Wally. "Yes, there are certain aspects of symmetry and color that standout as AWA, but there are also aspects that you can't quite put your finger on — something interesting that you just know it when you see it."
The community submits upwards of 3,500 new photos of their Wes Anderson dreamscapes each month through the website AccidentallyWesAnderson.com. Koval, Amanda, and Dexter, their Miniature Australian Shepherd make sure to check every single one. Once the photo is selected, it has to be captioned, and it's a lot of research.
"We try to depict an accurate account of the interesting history behind each of the locations that we share, but we try our best to remain neutral reporters as opposed to commentators," Koval says.
They get submissions from literally all around the world. The photos in the book were taken by photographers who are from 50 different countries — "pretty crazy as we looked at the list." They never planned for it, but "it is a pretty diverse cross-section of the world, and I think it is pretty representative of the AWA Community as a whole! Although I do wish we got more from South America," wishes Koval.
The photo book will now arrive before Anderson's much-awaited, all-star new film, The French Dispatch, which brings to life a collection of stories from the final issue of an American magazine published in a fictional 20th-century French city. It was initially slated for release on October 16 but has now been removed from Disney/Searchlight's release calendar.
Koval, who lives in Brooklyn, NY, has just received their first advance copy in the mail and "could not be more excited for the AWA Community to have it in their hands as it has exceeded our expectations."
---
About the author: Phil Mistry is a photographer and teacher based in Atlanta, GA. He started one of the first digital camera classes in New York City at International Center of Photography in the 90s. He was the director and teacher for Sony/Popular Photography magazine's Digital Days Workshops. You can reach him via email here.
---
Image credits: Header Wes Anderson portrait by John Rasimus and licensed under CC BY-SA 4.0. All book photos courtesy Little Brown & Co.