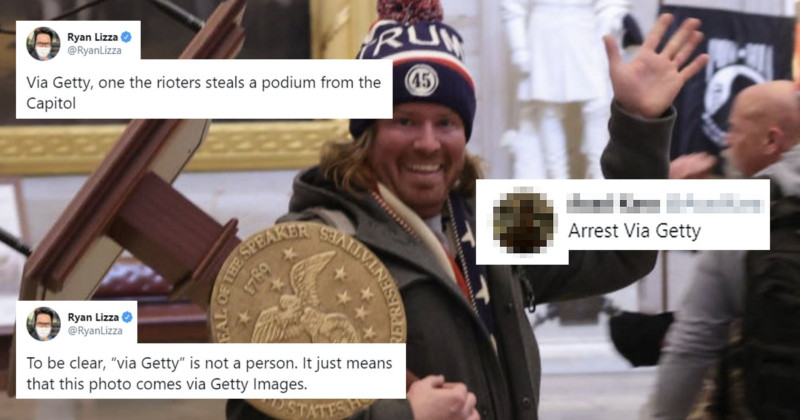 After rioters stormed the US Capitol last week, one of the surreal photos that emerged showed a smiling man walking off with House Speaker Nancy Pelosi's lectern in the Rotunda. Then things got even more bizarre: people began calling for "Via Getty" to be arrested for his actions.
Getty Images chief photographer Win McNamee was the man behind the now-infamous photo that was quickly published by news outlets around the world.
The photo was then shared on Twitter by Politico Chief Washington Correspondent Ryan Lizza, who captioned it: "Via Getty, one the rioters steals a podium from the Capitol."
As the Tweet was Retweeted tens of thousands of times, people misinterpreted the photo caption as being the name of the rioter.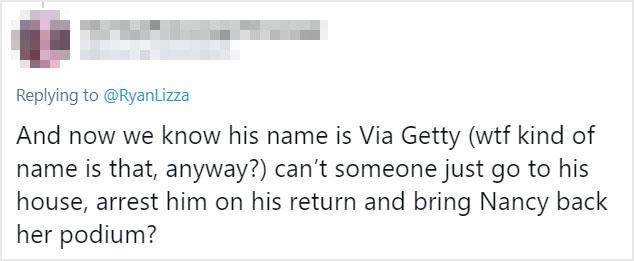 It seems so many people were confused that Lizza had to follow up his Tweet with a clarification.
There's now even a parody Twitter page for Via Getty at @viagetty.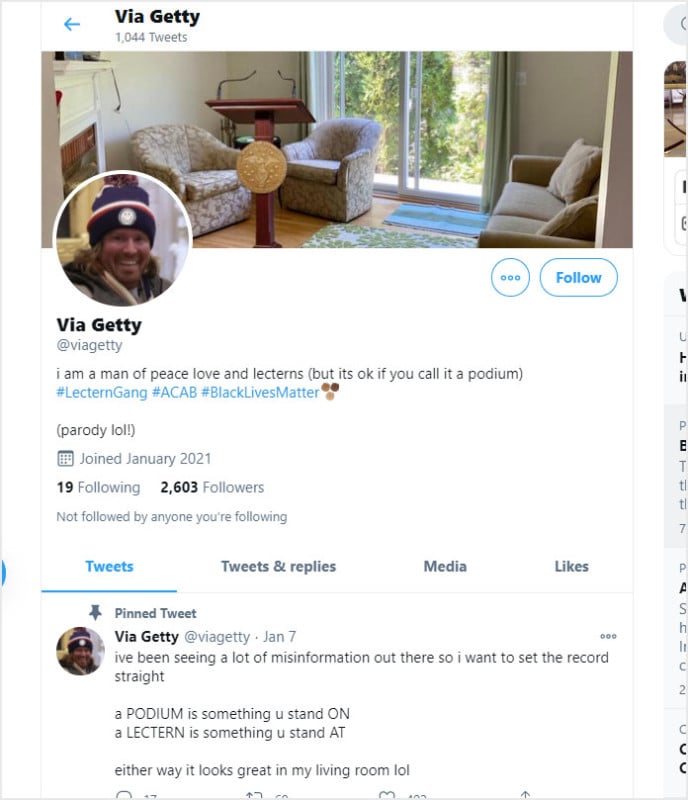 Via Getty turned out to be Adam Johnson, a 36-year-old Florida man who was arrested, charged with three felonies, and released on $25,000 bail on Monday.
So if you ever see a photo caption with something like Via Getty or Via Reuters, just know that those are credits for the source of the photo and not the name of a person.