Chinese lens brands aren't generally associated with the idea of luxury, but TTArtisan looks to be trying to change that. The company just unveiled a new limited edition 35mm f/1.4 lens for Leica M rangefinders that's covered in 24K gold.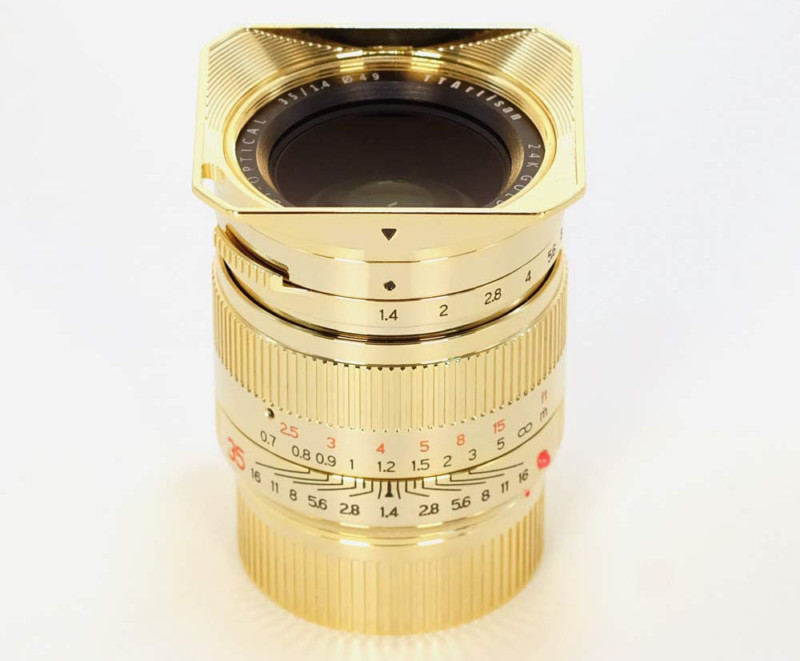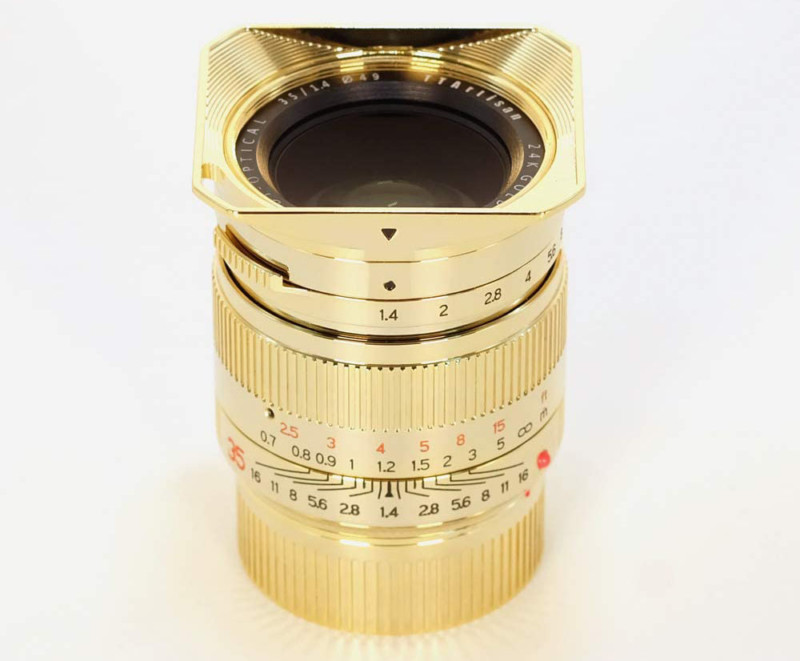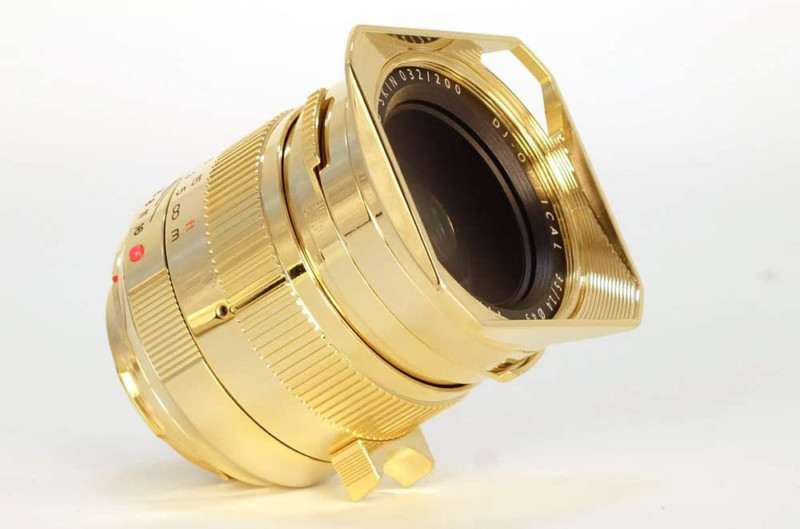 The full-frame manual-focus lens features a 10-blade aperture, 8 elements in 7 groups, a minimum focusing distance of 2.3 feet (0.7m), a filter size of 49mm, and a weight of 425g.
Buyers of the lens can have a custom image engraved onto the lens cap (included in the purchase price).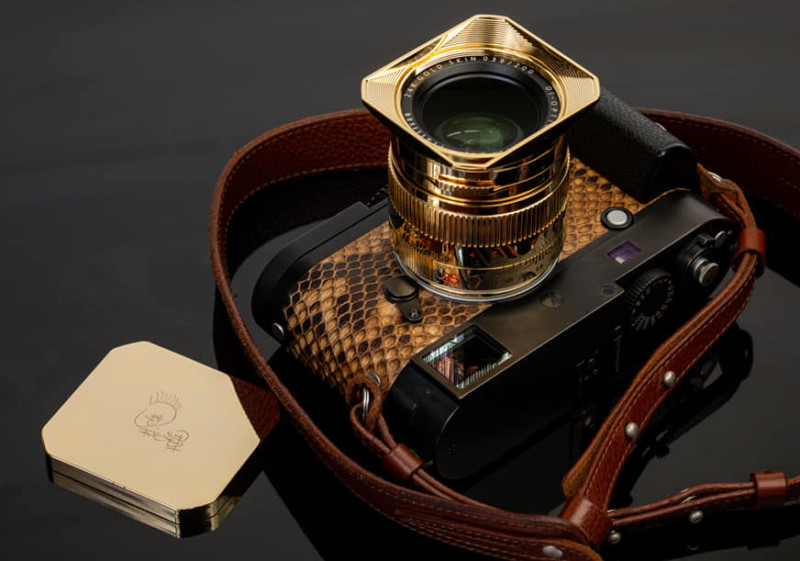 Only 200 of the gold-plated lenses will be produced, and it's available now for $1,149 on Amazon. Just for reference, the standard black version of this lens can be had for $449, so you'll be paying a $700 premium for the gold coat and custom engraving.
(via TTArtisan via Leica Rumors)
Tags: 24k, 24kgold, announcement, collectible, gold, goldplated, leica, leicam, lens, limitededition, specialedition, ttartisan, unveiled