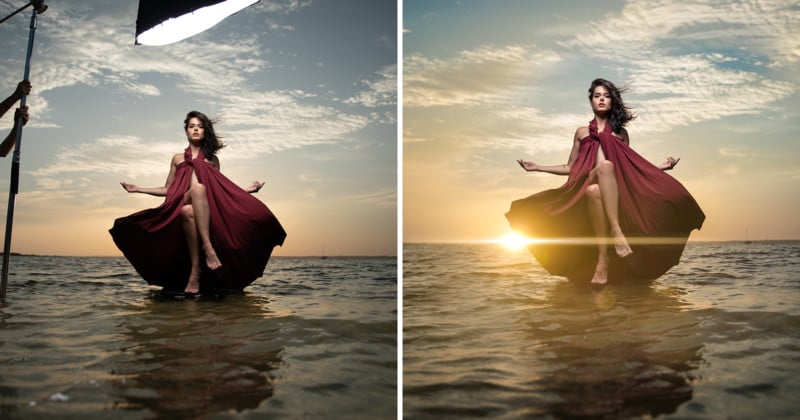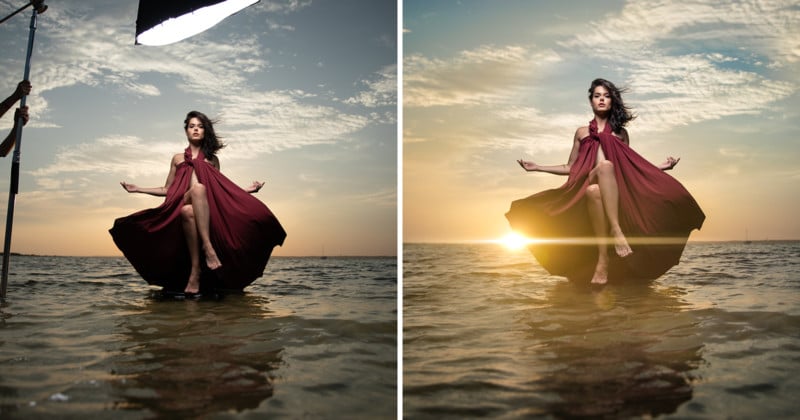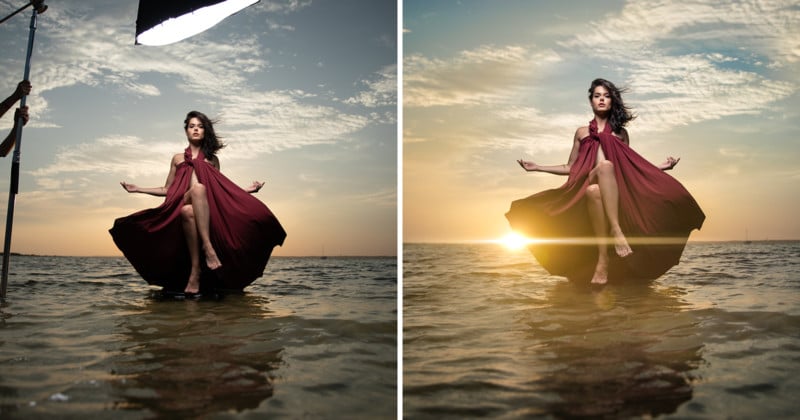 Believe it or not, the "levitation" photo above isn't a multi-shot composite. Some lighting equipment was removed from the edge of the frame, but the main image of the woman "floating" above the water is actually a single exposure. It simply took some patience to capture it just right in-camera.
The photo was shot by photographer Robbie Harvey, and we first spotted it on DIY Photography.
When we reached out to the photographer yesterday, Harvey was kind enough to share some BTS images and details about the photo–as he explained over email, getting this one right was all about the timing.
"The key is timing: timing with the sunset, timing with the wind (hair), and timing with the model dropping the dress at the precise moment," he tells PetaPixel. "We did a variety of shots with different outfits and settings before this because I knew the exact time I wanted to attempt the levitation. And fortunately, everything turned out perfectly."
You can see two BTS shots below, showing the chair the model was sitting on, and the lighting equipment that was cloned out of the final shot: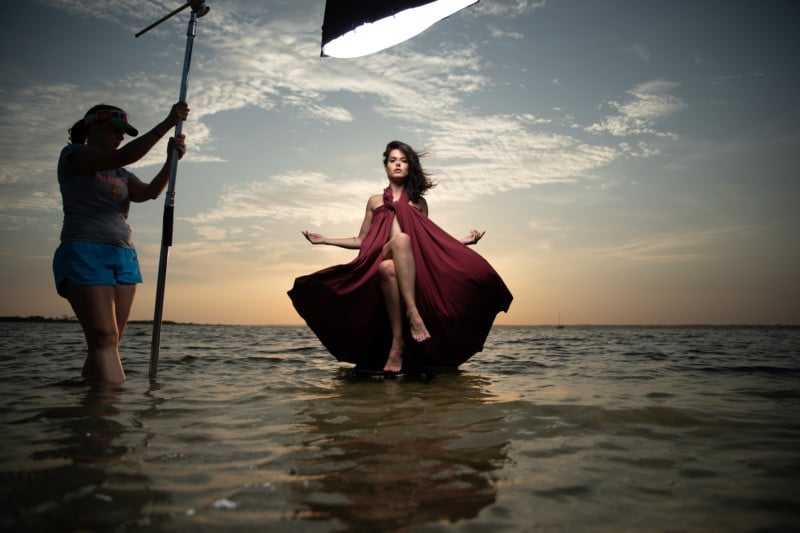 "As you can see in the shots, most of it is all in camera," explained Harvey. "Other than a few touchups and getting rid of my wife (holding the light), very little post was done to the image."
For those of you who are curious, the photo was captured with a Canon 5D Mark IV and 24-70mm f/2.8L lens at 24mm, 1/3200, f/2.8, and ISO 100. For lighting, Harvey's wife is holding a Flashpoint XPLOR 600 (aka Godox AD600), which was set to full power.
According to Harvey, it took about 20 to 25 tries before they captured "the perfect image" below.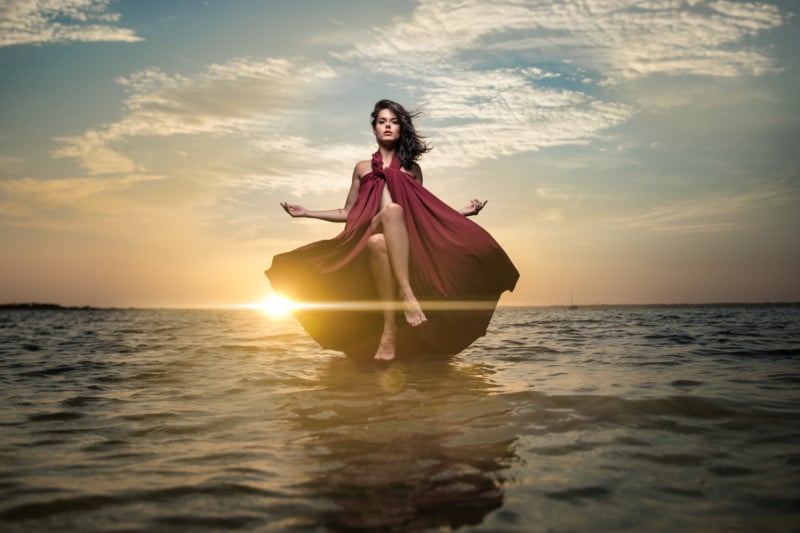 A big thanks to Robbie for sharing this photo and story with us. To see more of his work–including several more shots from this photo shoot with model Evelia Hooks, be sure to give him a follow on Instagram.
(via DIY Photography)
---
Image credits: All photos by Robbie Harvey and used with permission.