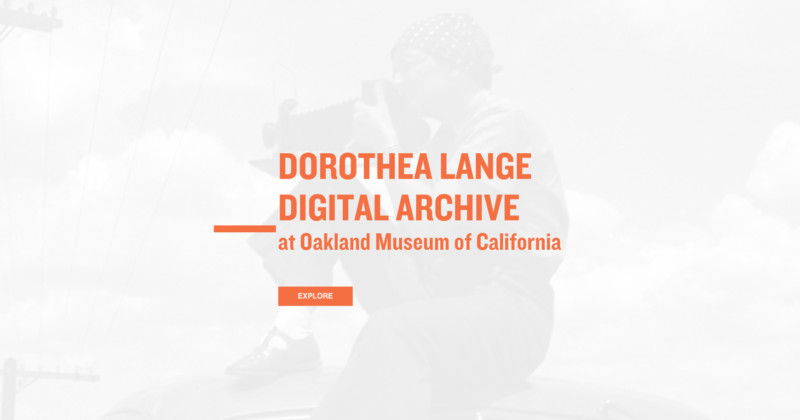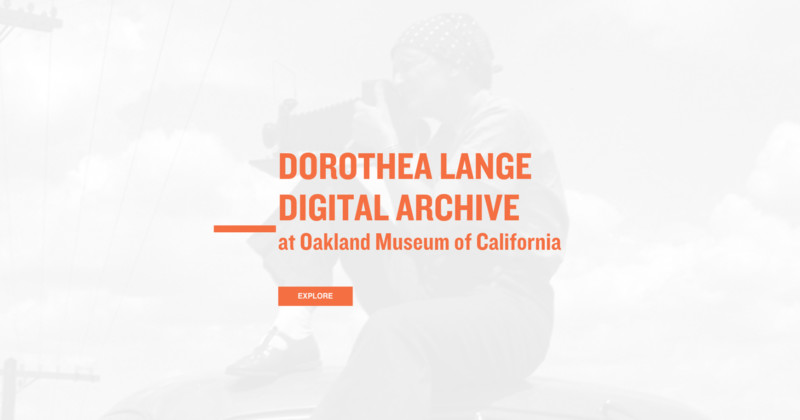 The Oakland Museum of California has created an online archive showcasing the work of pioneering documentary photographer Dorothea Lange. If you've never explored Lange's work, there may be no better way to dive in.
For those who are unfamiliar with Dorothea Lange–though we'd guess everyone reading this has at least seen Migrant Mother–she's an icon in the world of documentary photography and photojournalism. She known best for her powerful depression-era photography, which was captured for the Farm Security Administration (FSA) and helped put a face (often, quite literally) to the ramifications of the Great Depression. But her depression images are hardly her only well-known and well-respected work.
She would go on to deftly cover the internment of Japanese-Americans during World War II, the 'death' of Monticello, California whose residents were displaced by the damning of Putah Creek, and the heroic and heartbreaking work of public defender Martin Pulich, which was published LIFE magazine (among others).
All of this and more is covered in the Oakland Museum exhibition, which is split up into four parts: The Depression, World War II at Home, Post-War Projects, and Early Work/Personal Work.
Each section includes a short introduction and a relevant quote from Lange herself, and is then further broken down into Topics. The Depression Era imagery is the most extensive– including a single section on Migrant Mother alone, titled "The Birth of an Icon"–but a tour through the full exhibition will give you a wonderful sense of the breadth of her work, and how influential it was on the documentary photography that followed.
The introduction to the Post-War Projects section includes this particularly poignant quote:
In the past, events have always played a major role in the work I've done. First there was the depression, then the dustbowl, then the war. Now I'm trying to get at something else … things you have to look very hard to see, because they have been taken for granted not only by our eyes but, often, by our hearts as well. — Dorothea Lange
To explore this treasure trove of photo history for yourself, head over to the Oakland Museum of California's Dorothea Lange Digital Archive and have a browse. Just make sure you set aside enough time…
(via DPReview)
Tags: archive, depression, digitalarchive, documentary, documentaryphotographer, documentaryphotography, dorothealange, educational, exhibition, free, Inspiration, internment, japaneseamericaninternment, oaklandmuseum, oaklandmuseumofcalifornia, onlinearchive, onlineexhibition, photojournalism, worldwarii