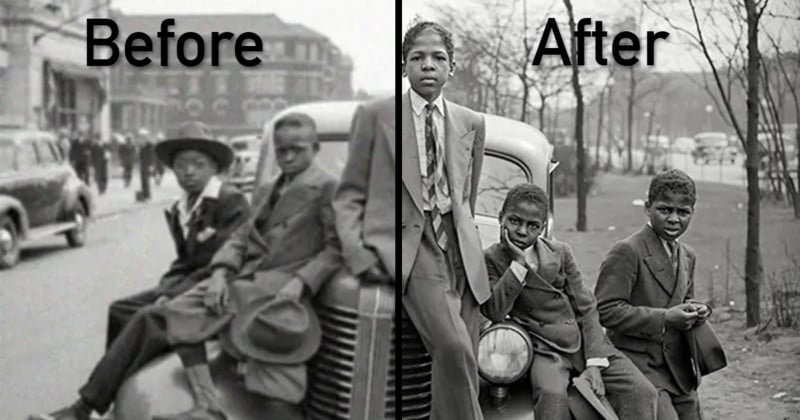 In "news we missed last month," genealogy website MyHeritage has launched its very own easy-to-use Photo Enhancer tool that uses deep learning technology to turn blurry or faded family photos into sharp snaps in a single click. People on social media are loving it.
Of course, we've seen this kind of AI-powered tech before, but the MyHeritage Photo Enhancer puts it all together into a one-click tool that does a surprisingly good job. And since it's free to try it out, it's helping to introduce this kind of technology to people who didn't know that AI photo enhancement has gotten so advanced.
You can even zero in on the specific faces in each photo, downloading the full enhanced result or individual enhanced "headshots" for everybody in the photo. For this reason, the tool doesn't enhance landscape photo since it has to detect at least once face to work properly.
You can get a quick intro to the tool and how it works in the video below:
The Photo Enhancer was officially released in mid-June, and people on Twitter immediately took advantage of the free version to try it out on their own blurry family photos, including some pretty badly faded portraits of ancestors.
MyHeritage's examples are mostly historical images like these: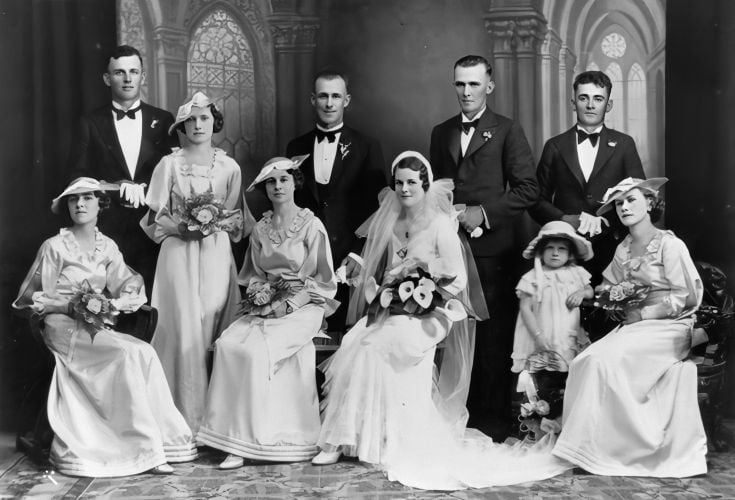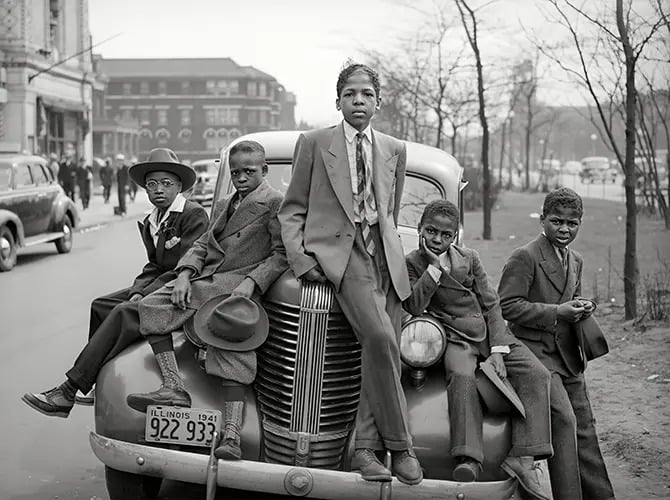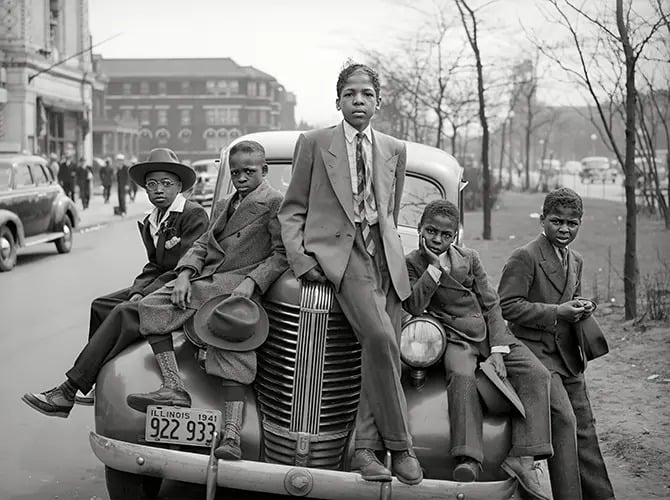 Admittedly, some of the results look almost "hyper-real" and faces can come out over-smoothed, but for the average user of the genealogy site it probably seems like black magic. Combined with the website's AI-powered colorizer "In Color," people online are getting a sense of what their ancestors "really" looked like:
If you want to check out MyHeritage's Photo Enhancer, head over to the dedicated landing page. You'll need to sign up for a free account to use the tool and download the results, and if you want to get rid of the MyHeritage watermark or enhance an unlimited number of photos, you'll need to have a MyHeritage "Complete" subscription.
That last part is a bummer, but if you just want to play around with the tool and try out a few of your own photos, give it a shot for free and let us know what you think.
(via Bored Panda via DIY Photography)
Tags: artificialintelligence, blurry, cool, deeplearning, deeplearningtechnology, dna, enhance, faded, heritage, interesting, machinelearning, myheritage, neuralnetwork, oldphotos, online, onlinetool, photoenhance, photoenhancer