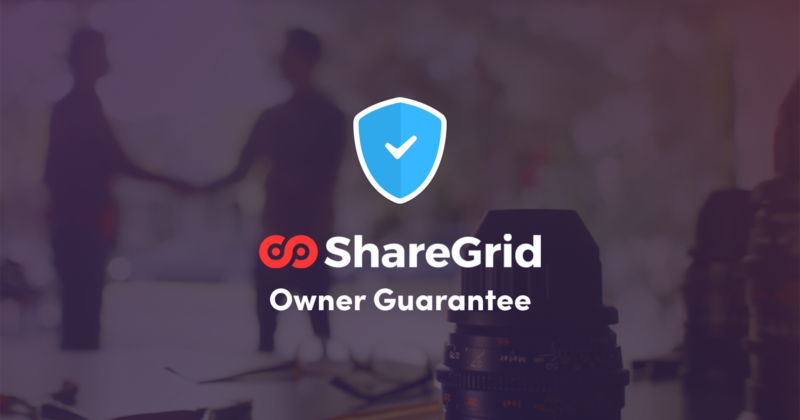 Last year, peer-to-peer rental services KitSplit and ShareGrid both announced a nearly identical "Owner Guarantee" that protected users in case someone they've rented to walks away with up to $20,000 of gear. However, it seems ShareGrid has quietly suspended the policy due to COVID-19.
We first became aware of the change earlier today, when a PetaPixel reader and ShareGrid user reached out to share the news.
"The guarantee was introduced last August to much fanfare and purported to protect gear owners from 'voluntary parting' — i.e. a renter straight-up stealing your s*** — of up to $20,000 worth of gear," wrote Wil, a gear owner in New York City. "Now gear owners are no longer protected, but most of them may have no idea."
Wil is right. An ALL CAPS update to the ShareGrid Support page for the Owner Guarantee reveals that "Due to the COVID-19 Pandemic, the ShareGrid Owner Guarantee program has been suspended until further notice." This appears to be the only place where the information appears; notably, ShareGrid did not include this update in its public COVID update in March, nor does it appear anywhere on their homepage or in the ShareGrid user dashboard.
When Wil emailed ShareGrid support to ask why the coverage has been suspended, he received the following response:
Thanks for your message. Due to the covid-19 pandemic, the owner guarantee program has been suspended until further notice as listed on our support page. This is due to the significant drop in rental activity that helped fund the coverage.
"I've been renting out a Sony A7 III kit with the Sony 24-105 F4 and Zeiss 35 2.8," Wil tells PetaPixel. "My finances have taken a big hit during Covid and I would be devastated if this kit was stolen with no recourse."
We've reached out to ShareGrid for comment, and have emailed KitSplit as well. The latter hasn't posted any such update on its website, so it appears that the KitSplit "Owner Guarantee" is still active; however, we'll update this post if and when we hear back from either company. In the meantime, if you use ShareGrid to rent out your gear, know that you're no longer protected from "voluntary parting" … at least not until their rental volume goes back up.