Photographers and filmmakers Andrew Levitt, Jacob Phillips, and Taylor Gray are back at it with the latest installment of their series in which they re-create Apple's MacOS desktop wallpaper photos. Following the announcement of MacOS Big Sur, the trio immediately set off to see if they could recreate the exact same shot… but it was a bit more challenging than they expected.
The trio started off their planning optimistic. They had set aside a week to re-create the shot, not knowing what the OS would be named or where the wallpaper was shot, but Big Sur was a pleasant surprise: just 1 hour way from where they live. However, their plan to use a drone like they did to re-create the MacOS Catalina wallpaper fell apart when they realized that the photo was shot from a much higher altitude that was legally allowed with a drone.
So what do you do when a drone won't work? You rent a helicopter of course! It took two tries–once on Friday after the WDDC keynote, then again on Monday–as they waited helplessly for the fog and clouds to clear sufficiently to get a clear shot. But eventually, after some trial and error, it worked!
Here are a few behind the scenes shots from their adventure to Big Sur: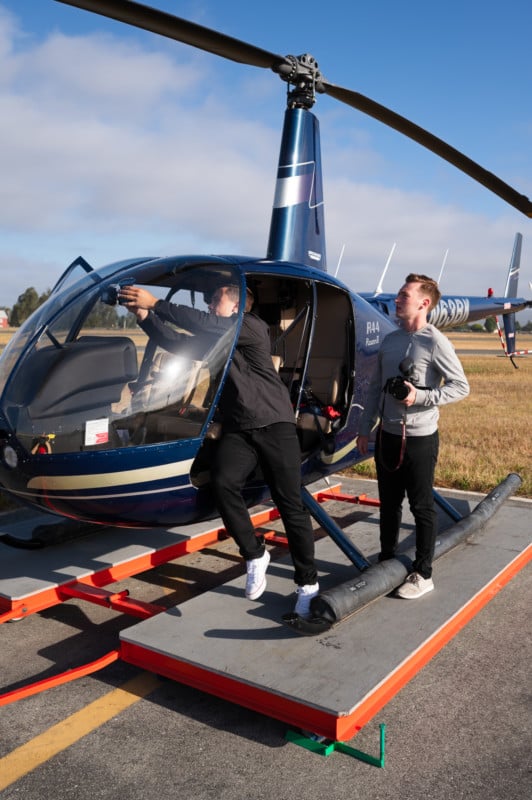 And here's the final shot, which they were able to capture during a break in the clouds on Monday morning: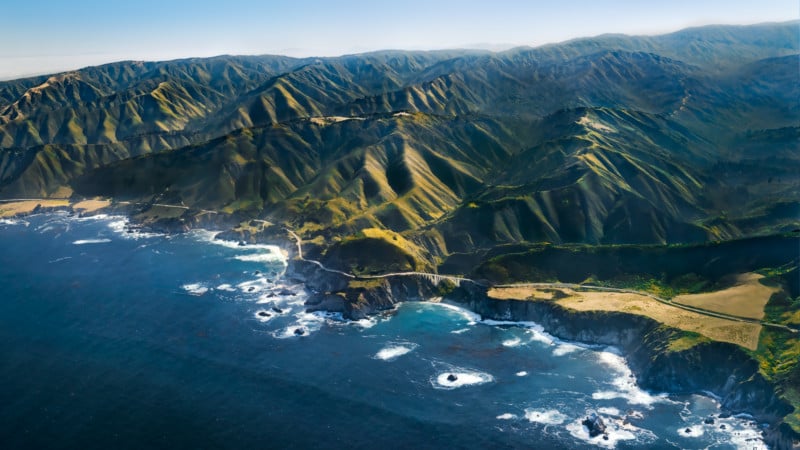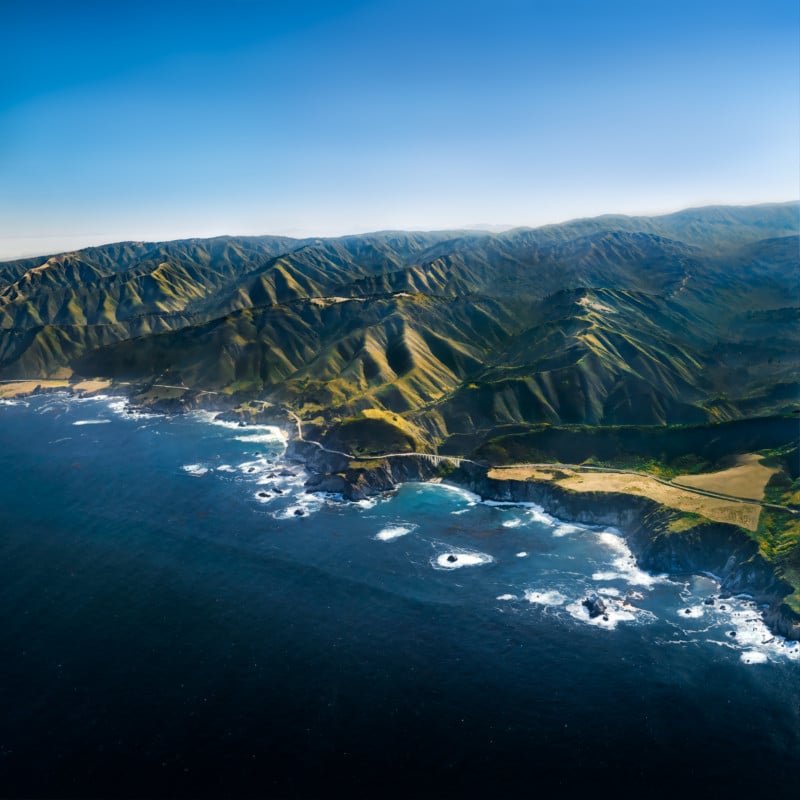 For reference, here's a screenshot from Apple's keynote, where they revealed the wallpaper for the first time:
And finally, the side by side from the video: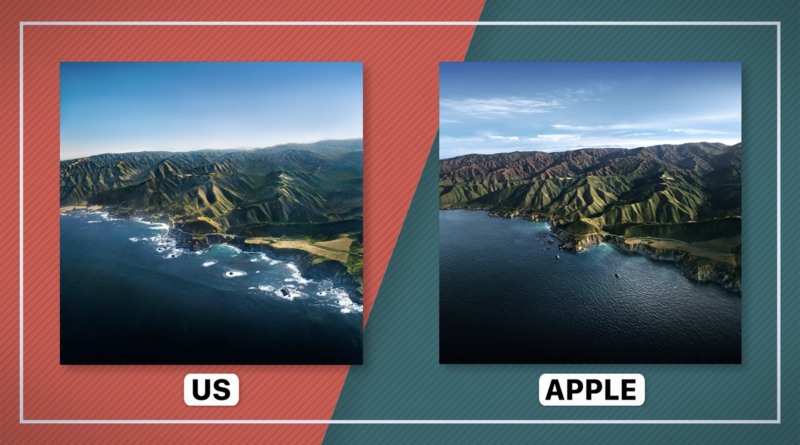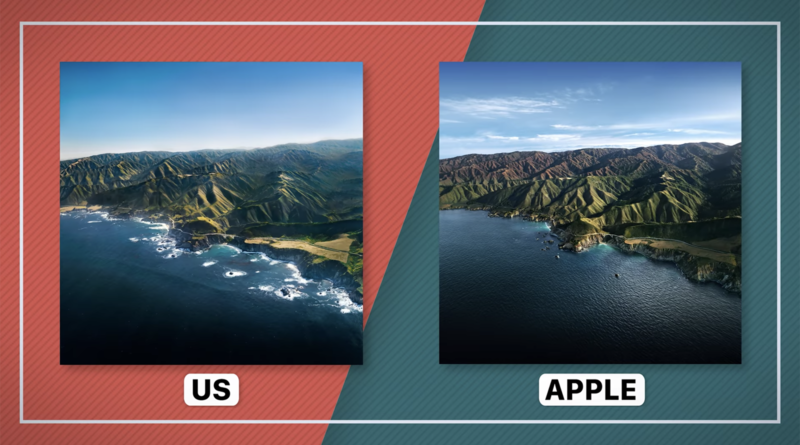 Check out the BTS video up top to follow along on this adventure from start to finish, and if you enjoyed this one, you may want to watch their Catalina video, or the video that started it all where they re-created every California wallpaper Apple has used since MacOS 10.9.
Finally, if you want, you can actually download their re-creation of the MacOS Big Sur wallpaper and use it on your computer at this link.
---
Image credits: All photos used with permission.