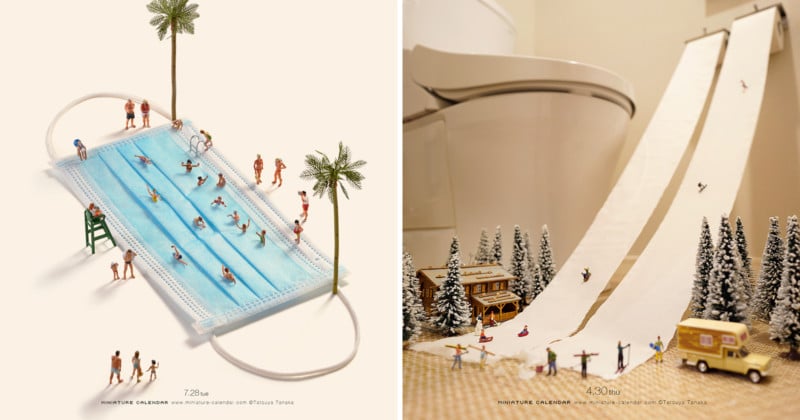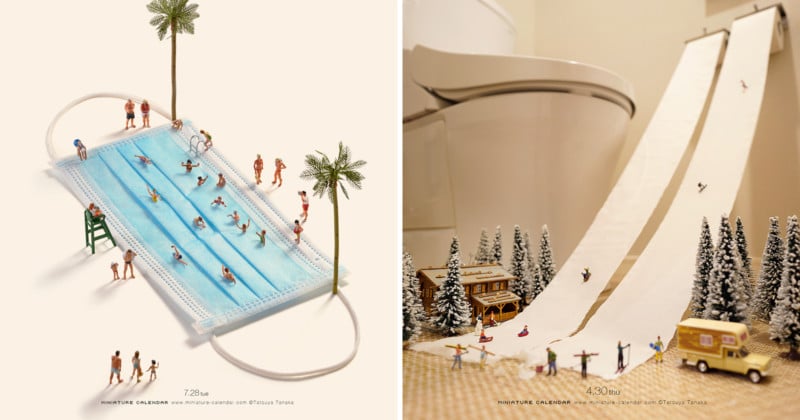 Tatsuya Tanaka is a master of turning everyday objects into miniature worlds that seem larger than life. He's been doing it daily for almost a decade, and in the midst of the COVID pandemic, he's started to integrate some all-too-familiar objects into his work.
We first featured Tanaka's impressive dioramas six years ago, and believe it or not, he hasn't stopped. Every day since April 2011 he's created a new miniature world by pairing high-quality human figurines with everyday objects arranged into fun and creative scenes.
Lately, amid the pandemic, Tanaka has been using masks, thermometers, toilet paper and other COVID-related items to create adventurous, miniature worlds like this one: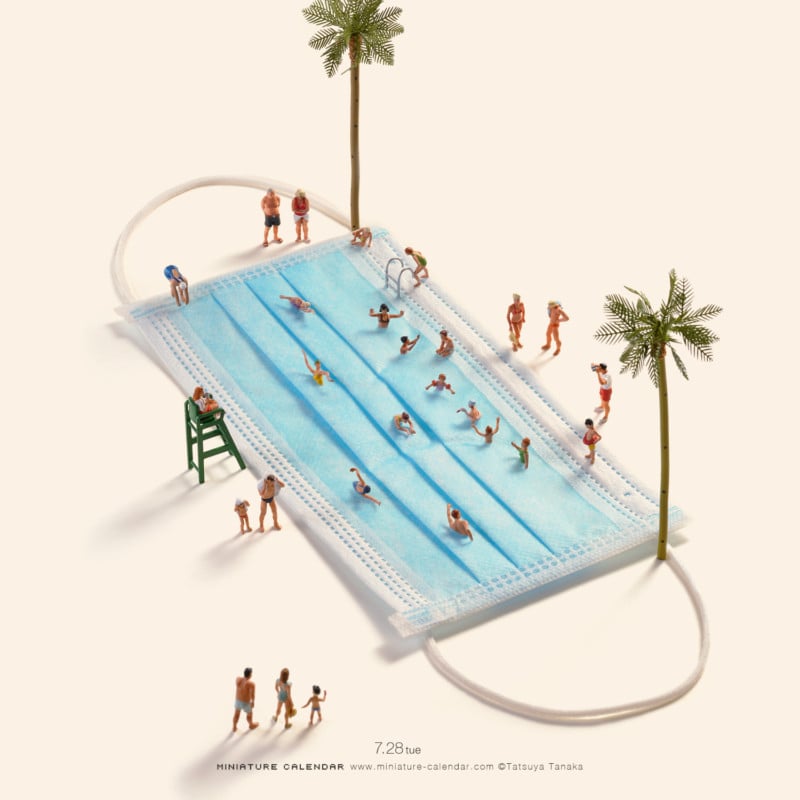 And many of his images are paired with either a BTS photo, or a video. You can see the making of video for 'Mask Resort' below:
The irony—miniature outdoor adventures, sans social distancing, built out of the symbols of isolation—adds yet another layer of creativity to Mr. Tanaka's already impressive body of work. Broccoli forests and sushi pie charts are now joined by mask tents, TP ski slopes, and a very inviting Nintendo Switch swimming pool.
Scroll down to see some of the other COVID-themed worlds he's created over the past few months: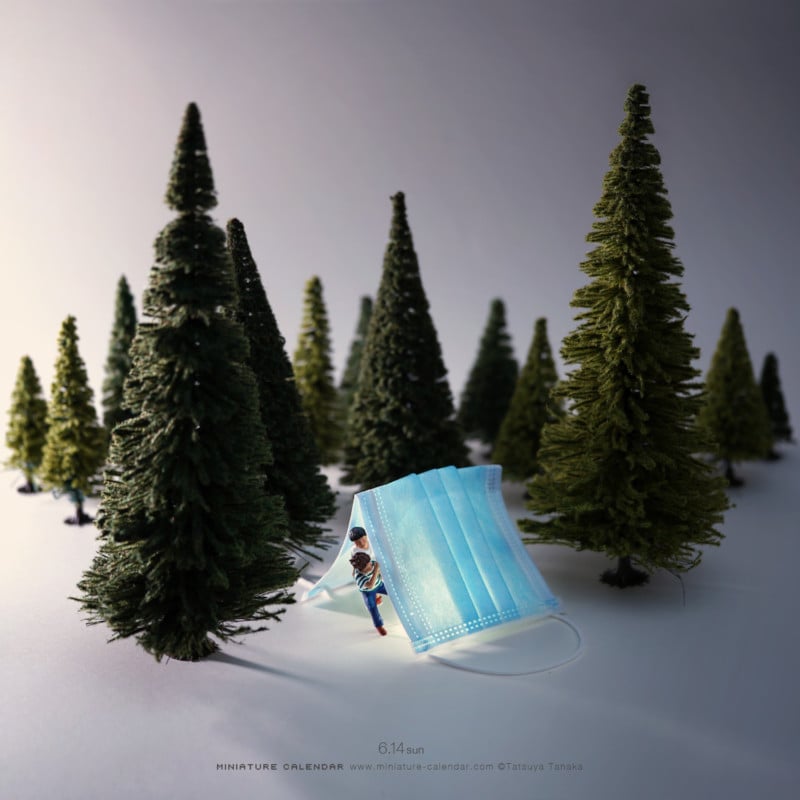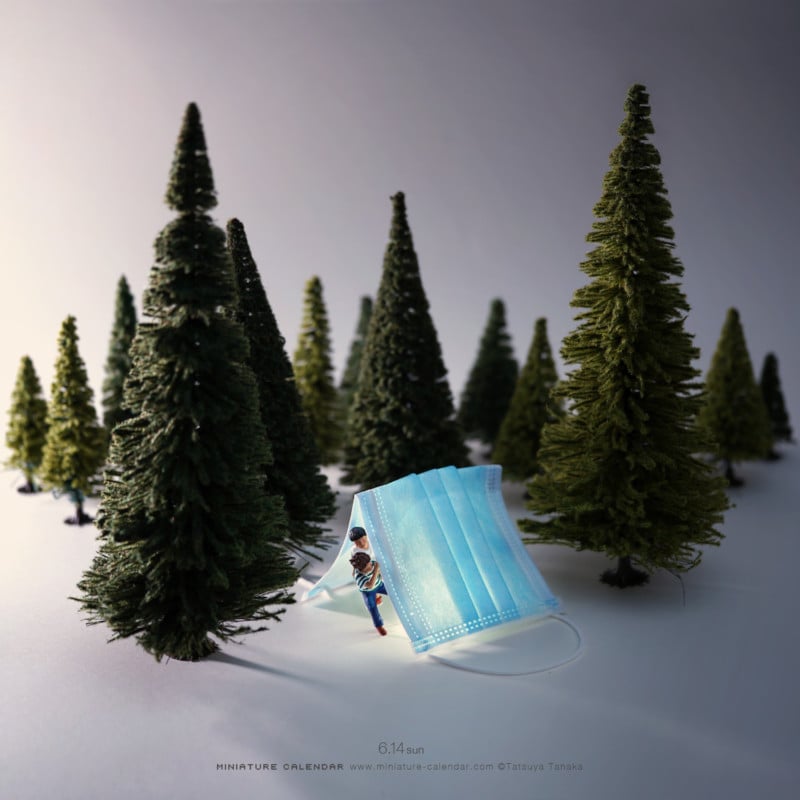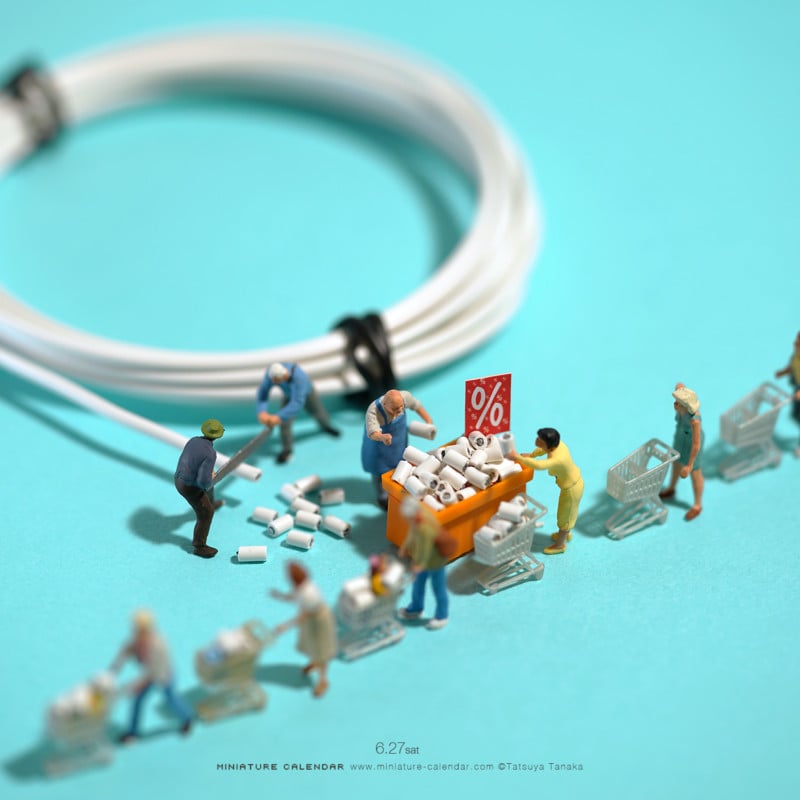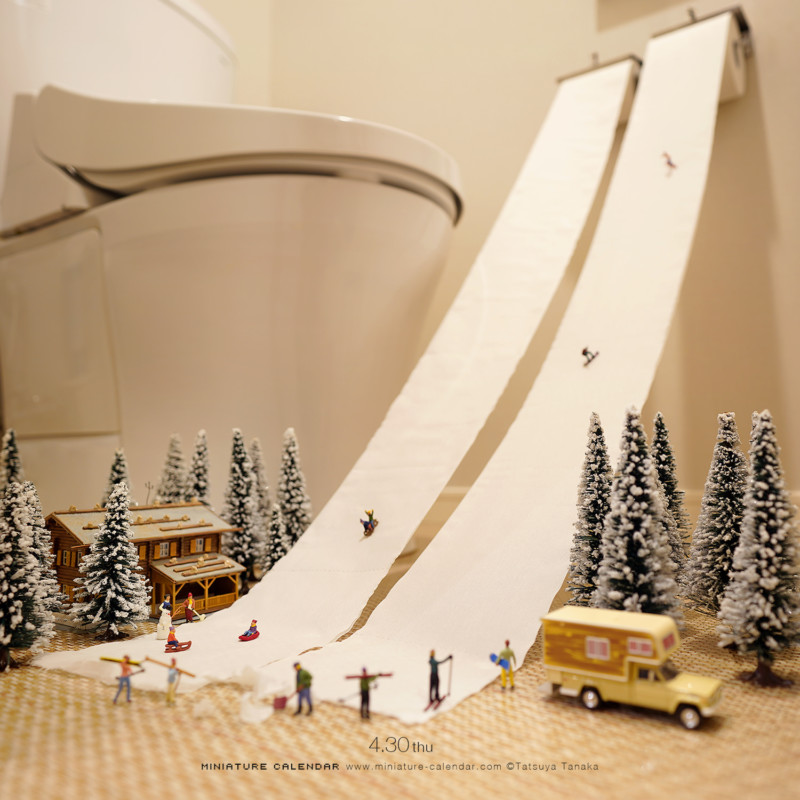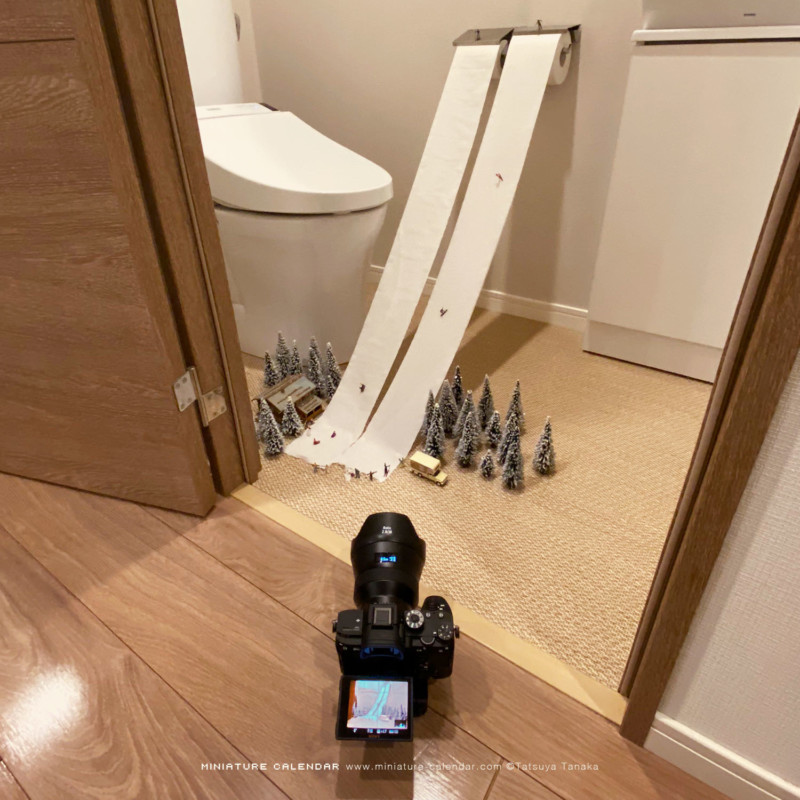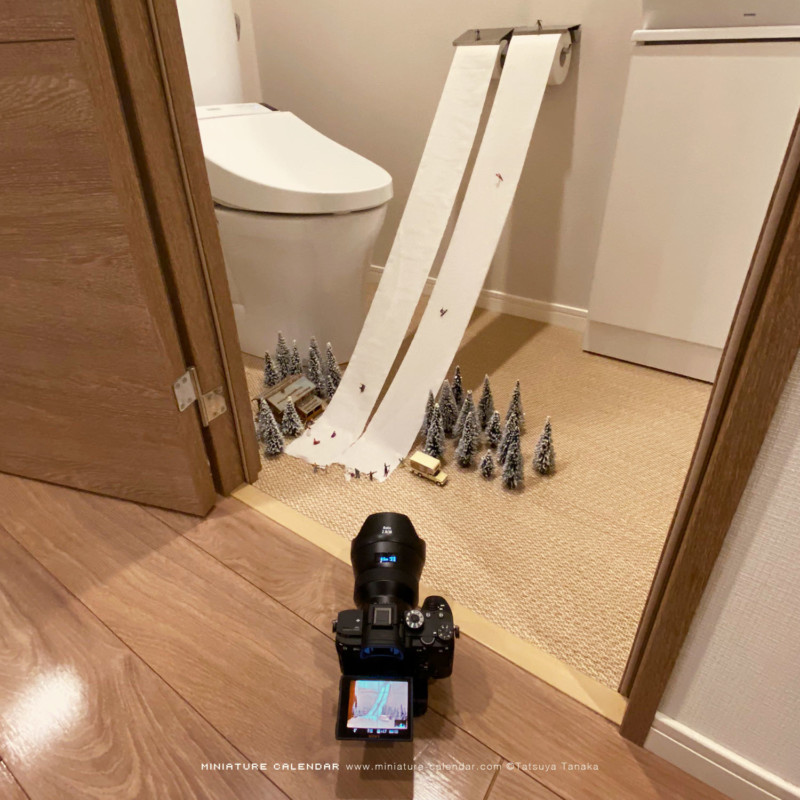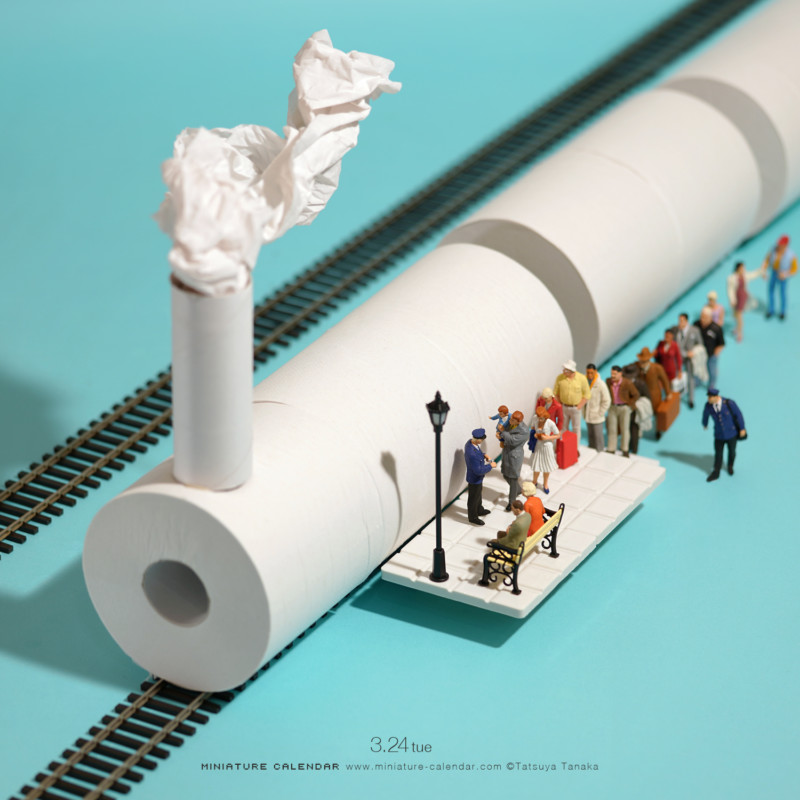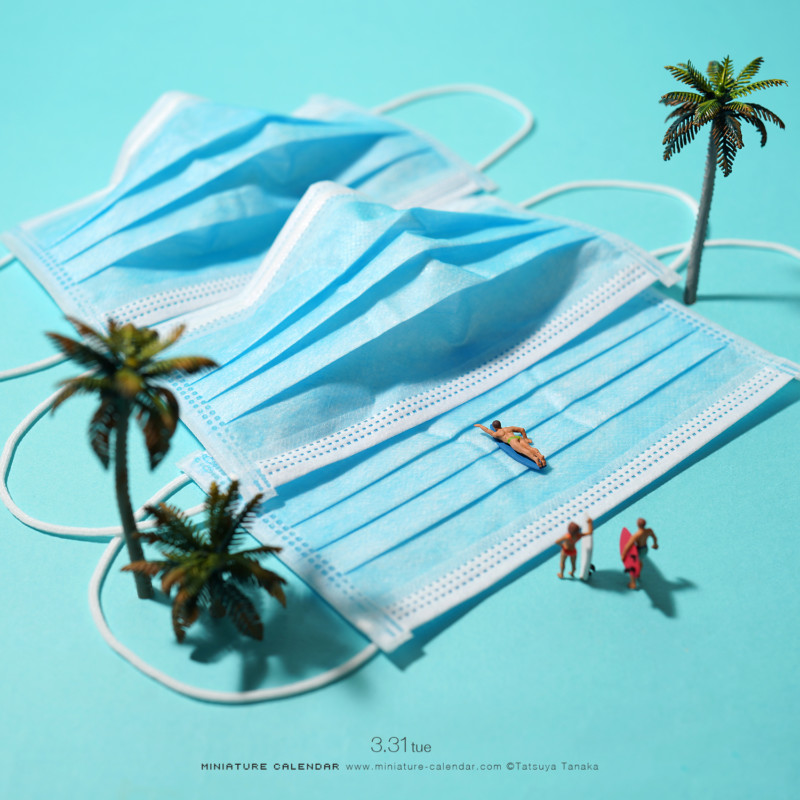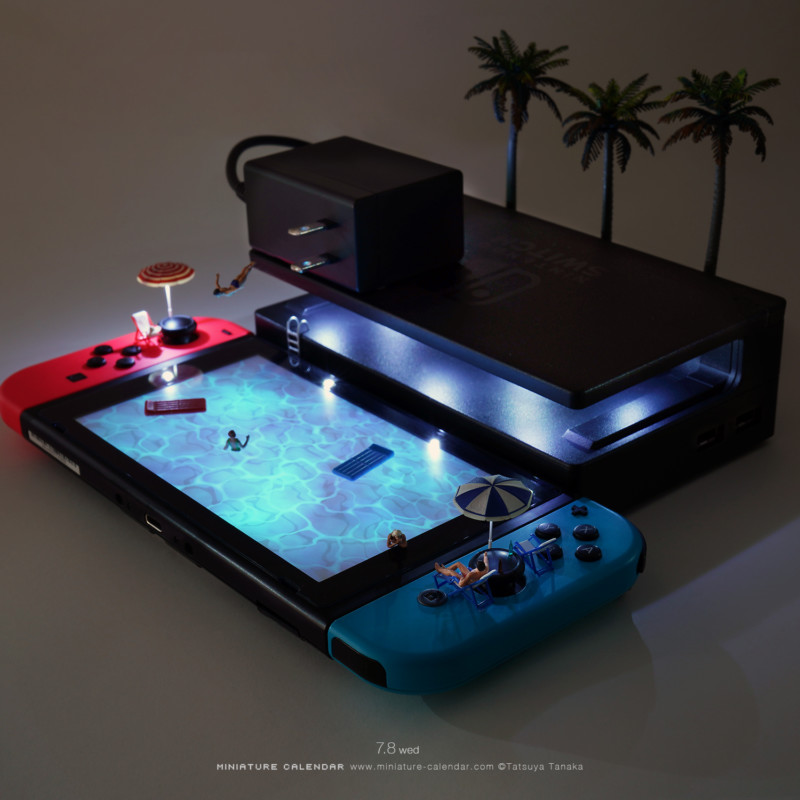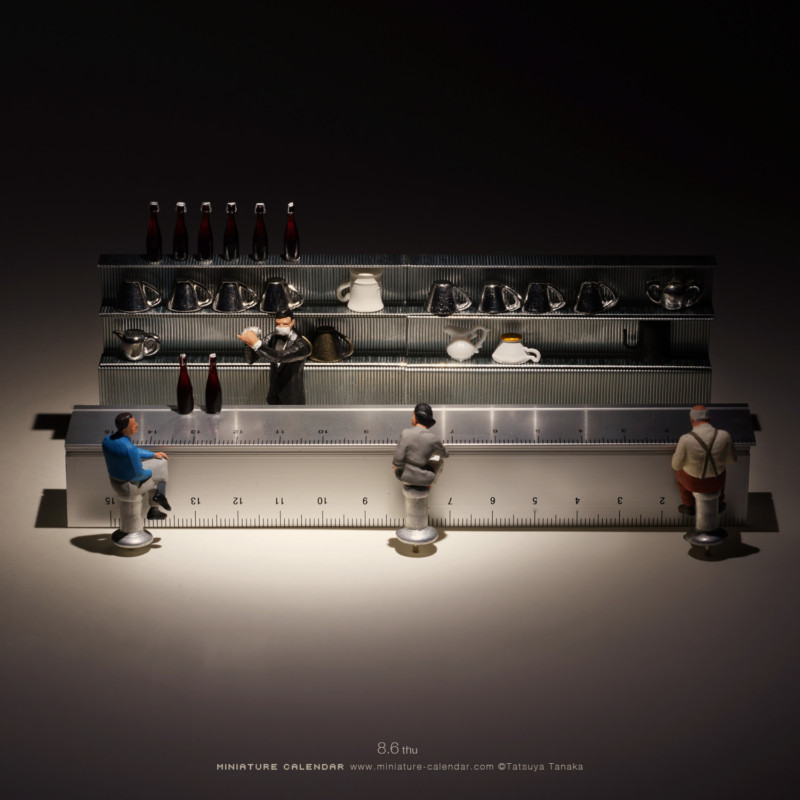 To see more of Tanaka's work, you can visit the Miniature Calendar website or give him a follow on Instagram. As we mentioned above, he's published a new creation every day since April of 2011, so there are hundreds of little worlds for you to get lost in.
(via Colossal)
---
Image credits: All images by Tatsuya Tanaka and used with permission.
Tags: covid, creative, diorama, dioramas, everydayobjects, household, householdobjects, Inspiration, macro, macrophotography, mask, miniature, miniaturecalendar, miniatureworlds, stuckathome, tatsuyatanaka, thermometer, toiletpaper