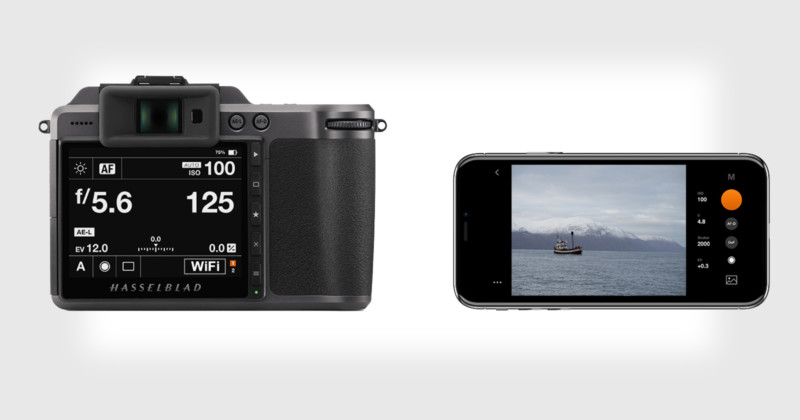 If you own a Hasselblad X1D II 50c, 907X Special Edition, or if you ordered the 907X 50C that was released yesterday, you now have some new tethering options. The company has released version 2 of its Phocus Mobile app, making it possible to tether your camera, wired or wirelessly, to an iPhone.
Phocus Mobile 2 was first released in June of 2019, and it brought camera control and mobile RAW editing to the iPad. However, that app lacked at least two important features: live view capabilities, and iPhone support. Both of those omissions have now been fixed in the latest update.
The updated app adds Live View for the iPad version, and brings the full suite of remote camera control, tethering, and RAW file transfer features—minus RAW editing—to the iPhone as well.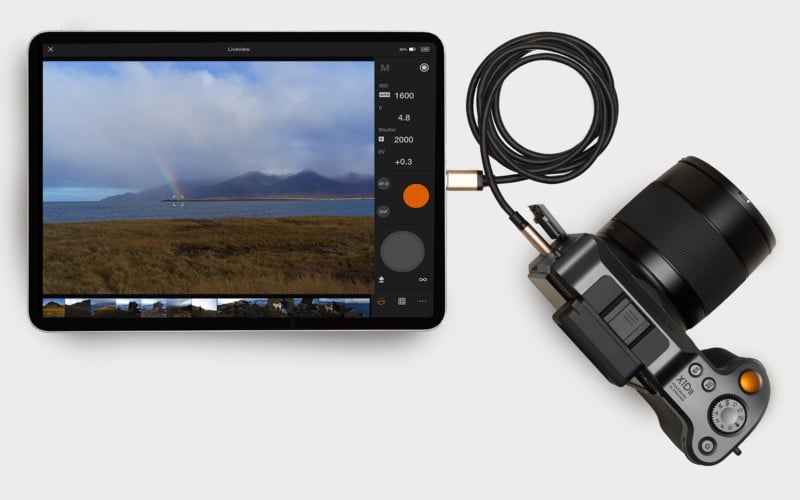 Phocus Mobile 2 is compatible with iPad Air (2019), iPad Pro (2nd Gen and Later, with 3GB of RAM minimum), and any iPhone running iOS 12 or later. You can connect up using a USB cable or WiFi, and once you're hooked up you get:
Remote camera control and live view
Tethered image capture or import from SD Card of RAW and JPEG files
Image browsing of files on SD Card with metadata and detail view
RAW file editing and color correction (currently available on iPad only)
Export RAW or JPEG conversion for sharing
Image rating and color labeling to easily filter through images
Firmware update downloads available directly in app
To learn more about the updated app or download the latest version for yourself, check out the demo video above or head over to the Hasselblad website.