Photographer and occasional PetaPixel contributor Usman Dawood has put together a video and camera showcase that seeks to prove a simple, possibly overlooked point: the best beginner camera for aspiring professionals isn't a high-end APS-C system… it's a used Canon 5D Mark II.
The recommendation might seem absurd to some readers–the camera is a full 12 years old at this point–but its age is part of its appeal, explains Dawood.
A used full-frame 5D Mark II can be had for around $500, and despite its older sensor and image processor, DPReview studio scene test images show that the full-frame 5D Mark II has an advantage in low light/high ISO when compared against some modern APS-C cameras. But even if performance were neck-and-neck, the advantage of the wider field of view, the pro-level build quality, and the rock-bottom price tag mean you can spend more money on high-quality glass.
By way of example, Dawood grabbed a used 5D Mark II online and used it for a proper photo shoot that his studio Sonder Creative did for a bag maker. The photos below were taken using a Sigma 50mm f/1.4 ART (click to enlarge):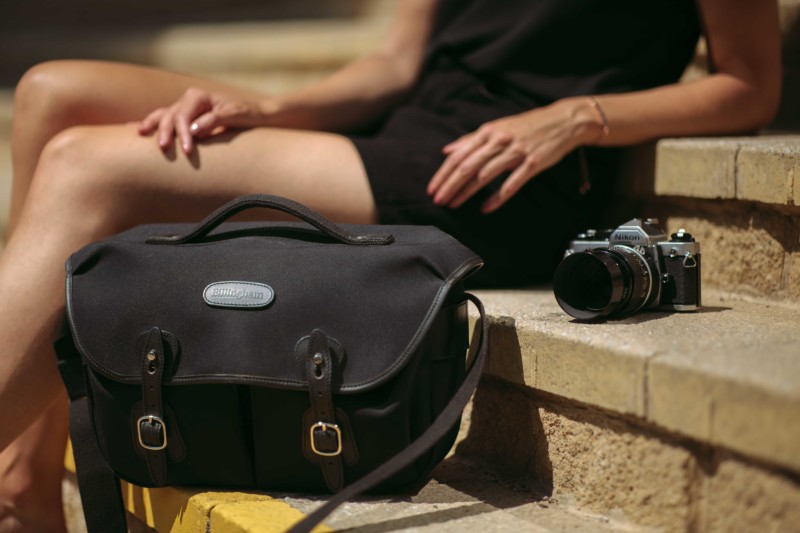 In the end, it comes down to the original point Dawood made: you get a professional "workhorse" camera body for a low, low price, allowing you to spend more money on better lenses… which you will be able to take full advantage of sans crop factor.
"You have to remember that the Canon 5D Mark II was the workhorse camera when it first came out," says Dawood by way of conclusion. "That's the level of camera that you can buy now for less than GBP500."
Check out the video up top to hear Usman's full thoughts on why the 5D Mark II is the best camera for aspiring photographers, and let us know your thoughts in the comments. Are the latest features, faster autofocus, and advanced video capture capabilities of the latest cameras worth the extra money, or is a 12-year-old DSLR really the best choice in 2020?
---
Image credits: All photos by Usman Dawood/Sonder Creative and used with permission.