I originally moved from the UK to New Zealand in search of a place that allows me to spread my artistic wings and really obtain that deeper level of natural landscape beauty. I ended up in Wellington, the national and artistic capital of NZ, where everything and anything goes.
Art and inspiration are all around you — it's a photographers dream.
Previously, I came from a business background but was always incredibly taken by photography, and so I always look around with a composite photographers' eye. My passion would drive me to constantly show my work to people I know and strangers I didn't. I would get compliments about my style and questions about why I haven't pursued it.
Photography was always described to me as an extremely difficult field to be successful in, and while I agree with that, as long as you have the unrelenting passion to dive headfirst into it, nothing will stop you from getting there eventually.
Just before the lockdown in New Zealand, I decided to just get down to it and follow my dream and go pro. I hit up many, many galleries across Wellington, bringing my portfolio of work, breaking it down into categories and themes. Many of the galleries would say that they couldn't take any more work, but others were keen and admired my courage to just walk in and ask if they liked my work and if they would present it.
Shortly after, I hit up Walrus Art Gallery in Wellington, which is quite a well-known, long-established gallery that mainly specializes in high-end oil paintings and prints. They had never shown photography before, but they loved my work so much that they wanted to take a chance on me.
Then lockdown hit and everything got delayed.
I would follow up with the gallery several times a week to see how things were moving along after lockdown lifted. Eventually we got the ball moving, my work was finally put up, and the exhibition began.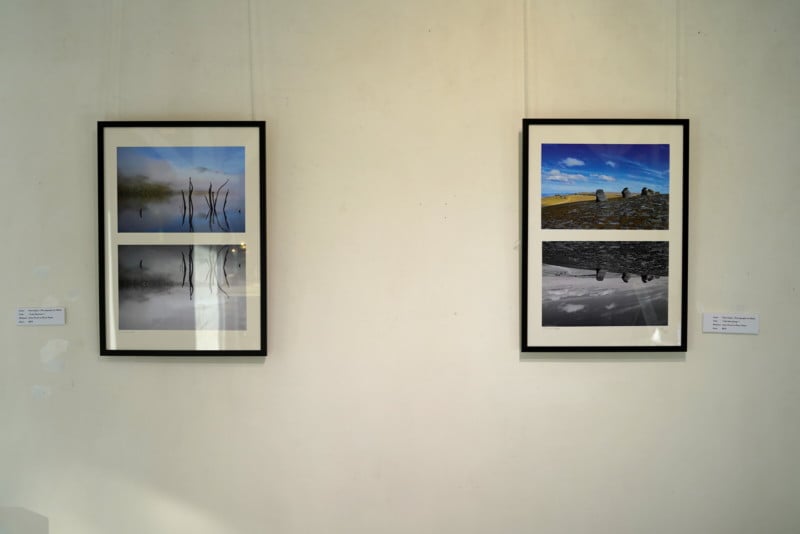 For anyone looking to follow their dream and have their work exhibited in a gallery but don't know where to start, my advice is this: find the contact details for all the galleries you find interesting or appeal to you, starting in your city.
Go and meet the owners face to face and establish a rapport. Make sure you have a portfolio book of your best work, presented in the best way possible. My advice is to go minimalistic and let the photos do the talking.
Mention that you are flexible with dates. Pricing is not important at this stage so don't discuss it. Going from this stage comes naturally and you will be able to formulate your own advice!
---
About the author: Nate Oakley is a photographer based in Wellington, New Zealand. The opinions expressed in this article are solely those of the author. You can find more of Oakley's work on his website and Instagram.