The camera lens and accessory brand Moment has just announced its new Travelwear line of bags. The company is now a full-fledged camera bag company after dipping its toes with the Rugged Camera Sling that was unveiled back in May.
The Moment Travelwear (MTW) line features five separate products: the MTW Backpack, the MTW Tote, the Camera Insert, the Battery Organizer, and the Tech Organizer.
"The new work is no longer at a single desk. Instead, it's taking your work with you, wherever you want to go," Moment says. "From road trips to airplanes, home offices to the park, and everything in between. Having spent years creating on the road, we got tired of having to choose between rugged outdoor gear that makes it look like we're going to the mountains, or urban gear that doesn't always pack the durability we require."
Here's a 26.5-minute video in which Moment introduces the new Travelwear line:
MTW Backpack
The MTW Backpack is stormproof, featuring rugged recycled Kodra fabric with a double layer waterproof coating and water-resistant zippers.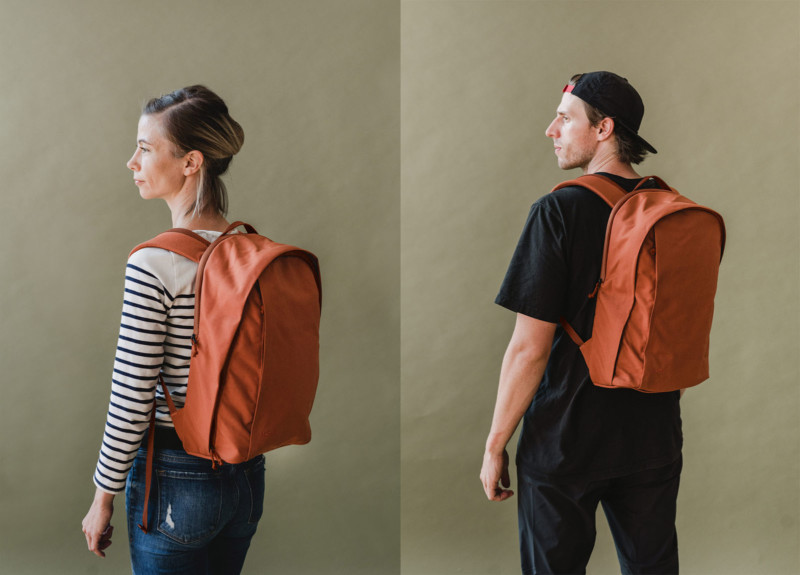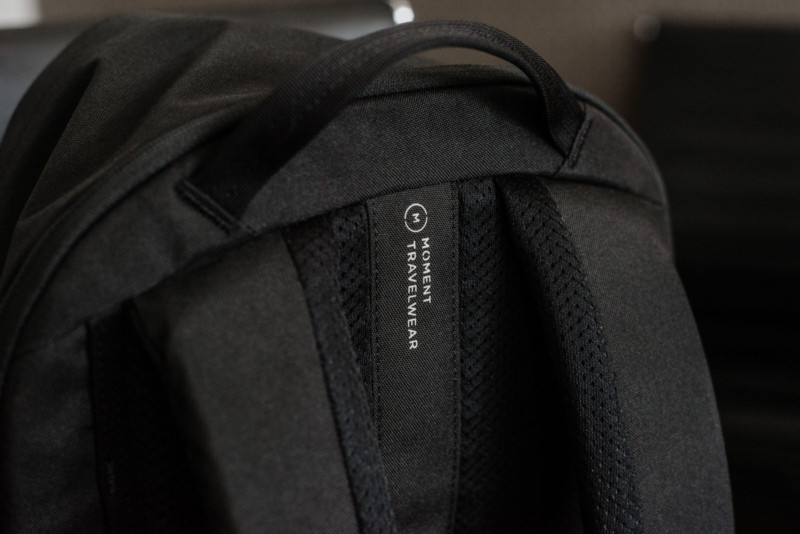 On the inside, the backpack features a large compartment with various sleeves and pockets that keep your gear organized. The padded laptop and tablet sleeves can hold a laptop with a screen as large as 16 inches.
Accessing your stuff can be done both through the top entry or through the discrete side access zip.
Other features of the bag include padded shoulder straps, a self-standing design, an oversized water bottle pocket, and a back panel slip through for a suitcase handle.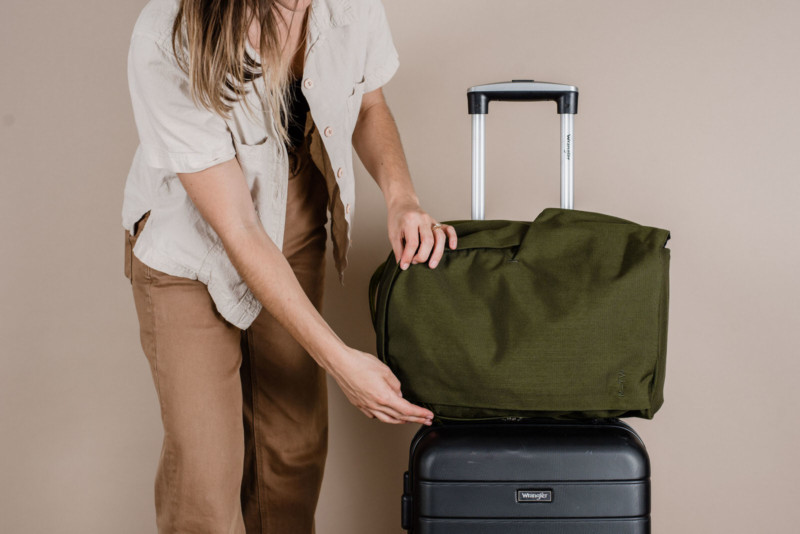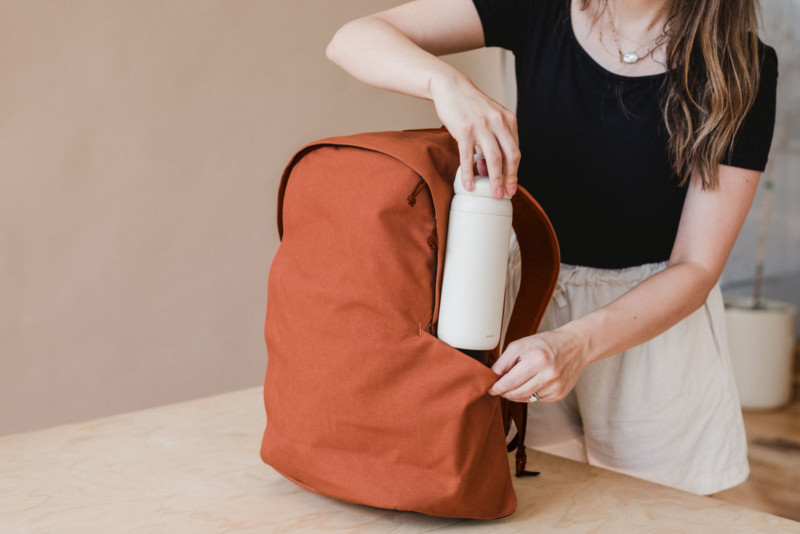 The MTW Backpack will be available in Black, Olive, and Clay colors and in 17L and 21L capacities.
MTW Tote
The MTW Tote features the same stormproof exterior as the MTW Backpack as well as dedicated pockets on the inside.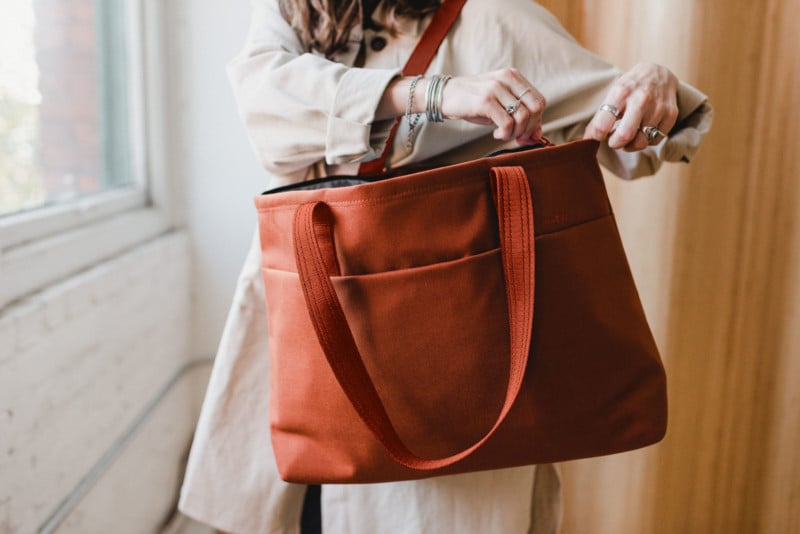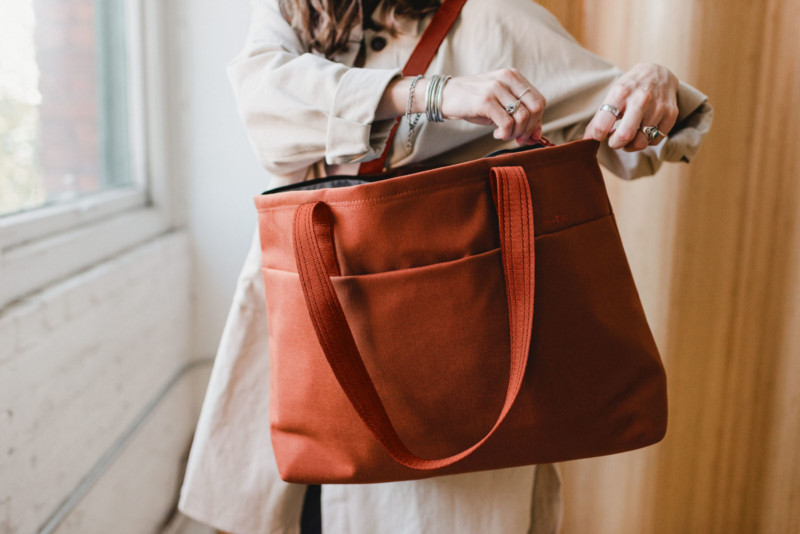 Features include ultra-soft (tank top friendly) straps, a low profile padded base that keeps the bag upright, space for a 16-inch laptop in the padded and zippable pocket, external hidden pockets, and a zip top closure.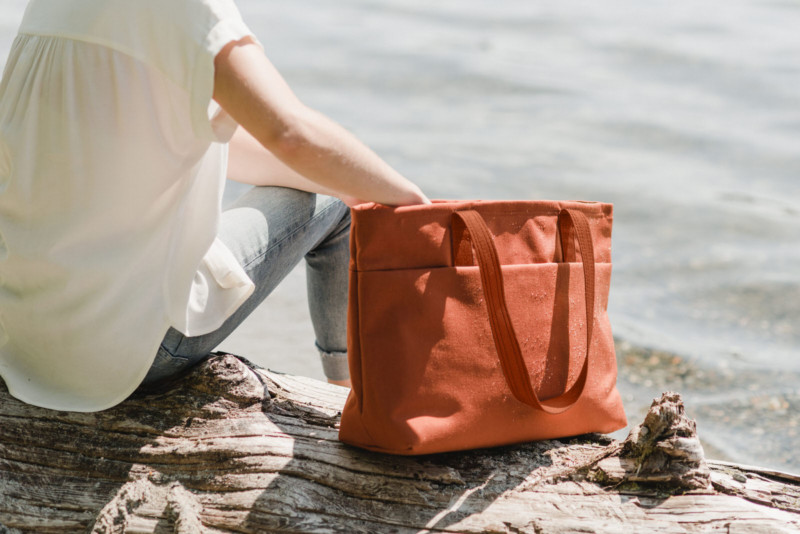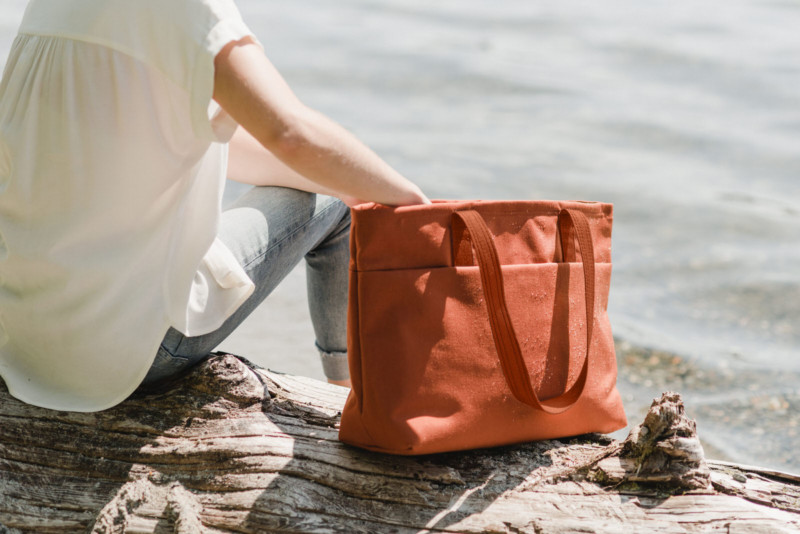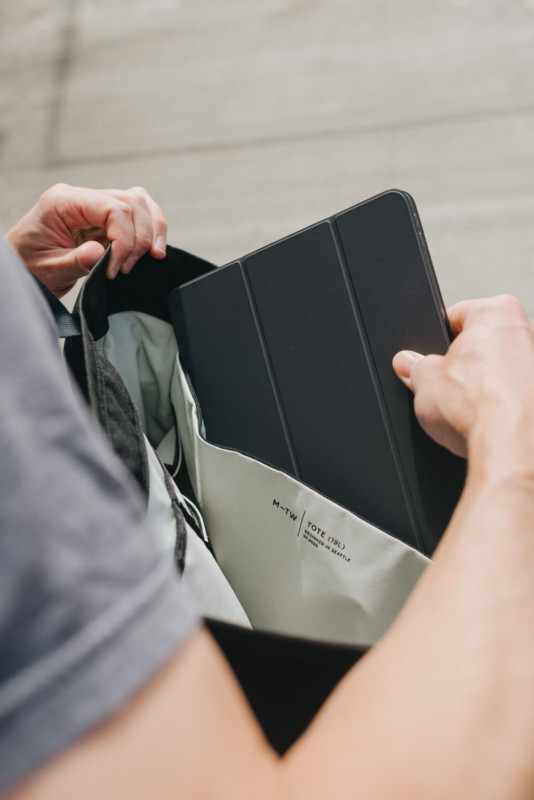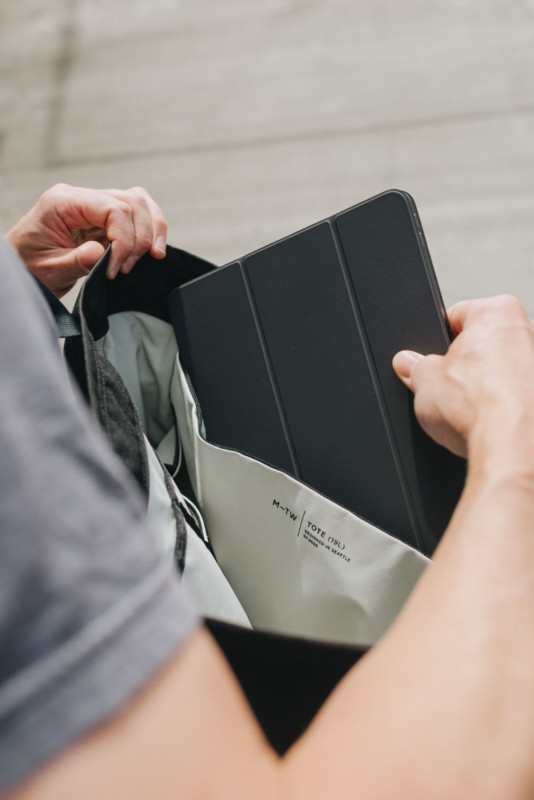 The MTW Tote will be available in the same Black, Olive, and Clay colors in a single 12.6×18.7×6.1? size that weighs 1.4 pounds (636g).
Camera Insert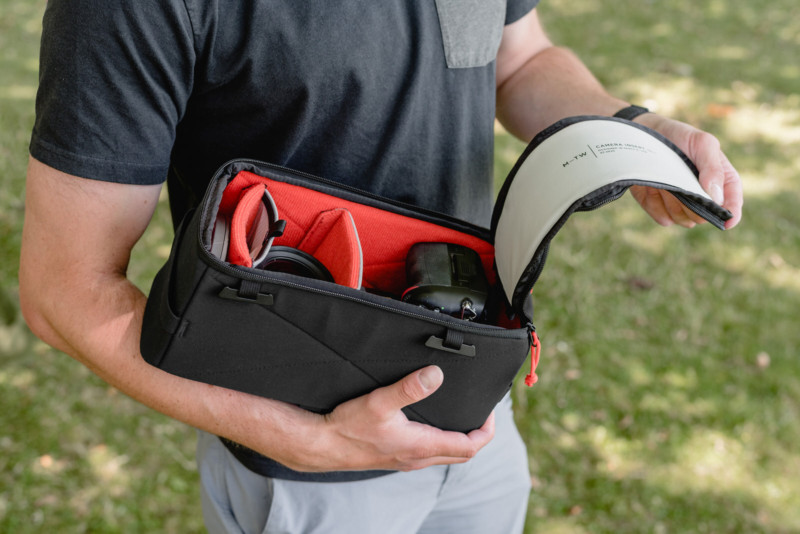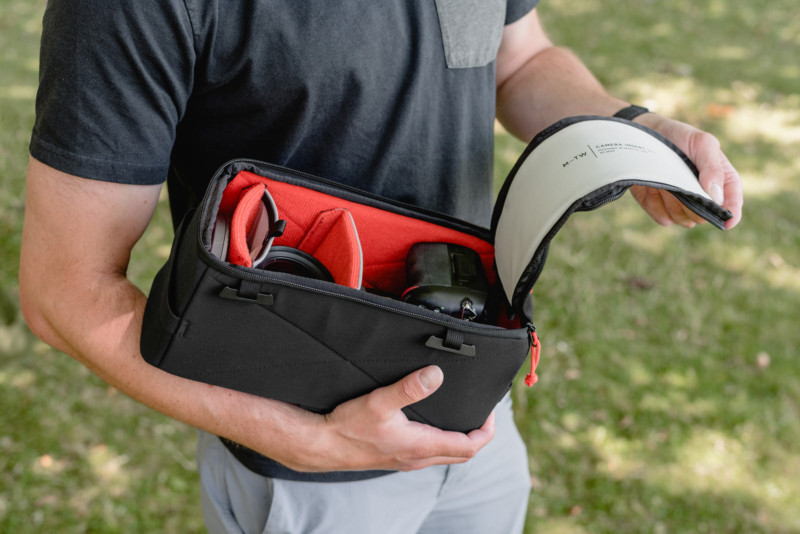 Moment markets itself as a brand for photographers, and the Camera Insert helps turn the MTW Backpack and MTW Tote (as well as most other daypacks) into camera bags.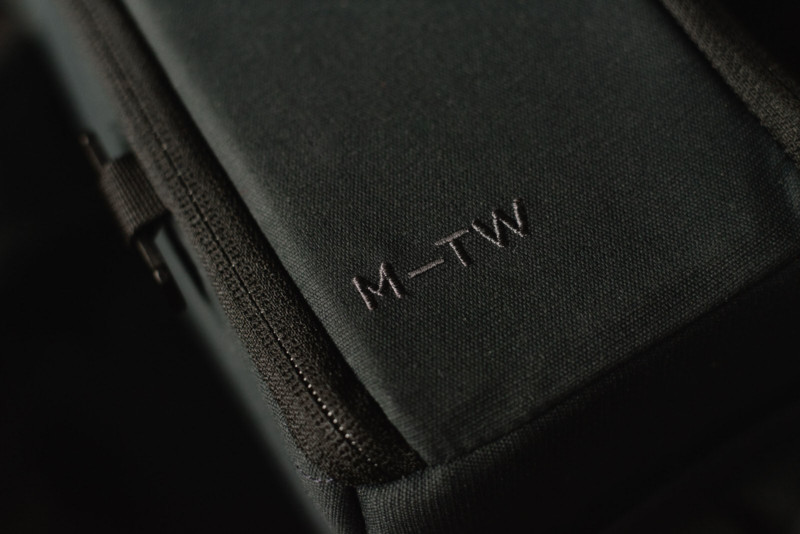 The insert features a large size access zip as well as two interchangeable dividers, allowing you to customize it to store your own specific camera kit. Side handles make it easy to pull the insert out of bags.
You can store a camera as big as a Canon 5D DSLR with a 70-200mm lens and still have some room for other accessories.
Other features of the insert include stretch mesh pockets in the dividers and a bright design to ensure things don't get lost.
Battery Organizer
The weatherproof battery organizer has two color-coded zipper pouches — one for fresh batteries and one for spent ones. Larger pockets can hold a charger.
"Best of all, the pocket is designed to shift volume so as you use fresh batteries, it makes more space for the used ones," Moment says. "Built with durable, weatherproof recycled Kodra material and YKK zippers, it's ready for long travel days and hectic shoots. Highly requested by our filmmaker friends, this is the battery pouch we've always wanted. Wrangle your precious power, stay organized, stay charged."
Tech Organizer
The Moment Tech Organizer both carries your accessories and features a removable mini tech organizer for when you need to carry just a few extra things in your bag.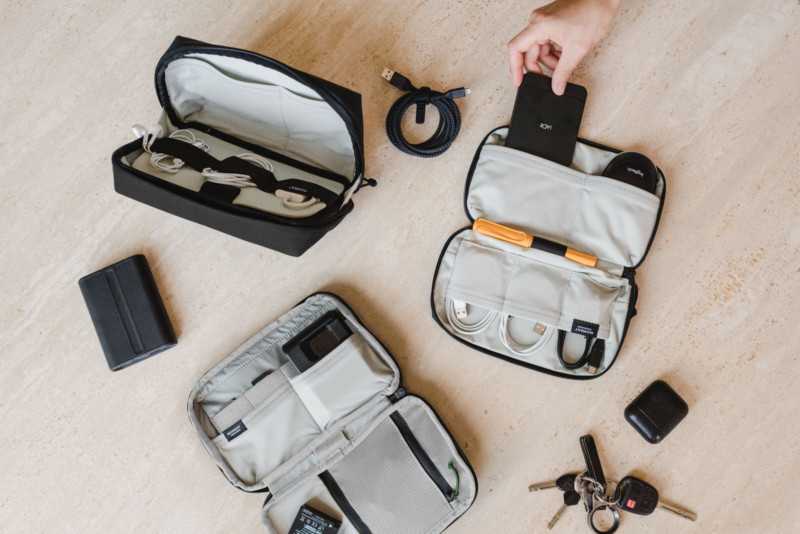 "From camera gear to laptop gear to snacks and makeup… throw this thing in your bag and prepare to be more organized than ever before," Moment says. "Cables, SSDs, power banks, SD cards, action cameras, pens, Haribo, we don't care. The tech pouch is lightweight, rugged, weatherproof, and prepared to help you organize any situation."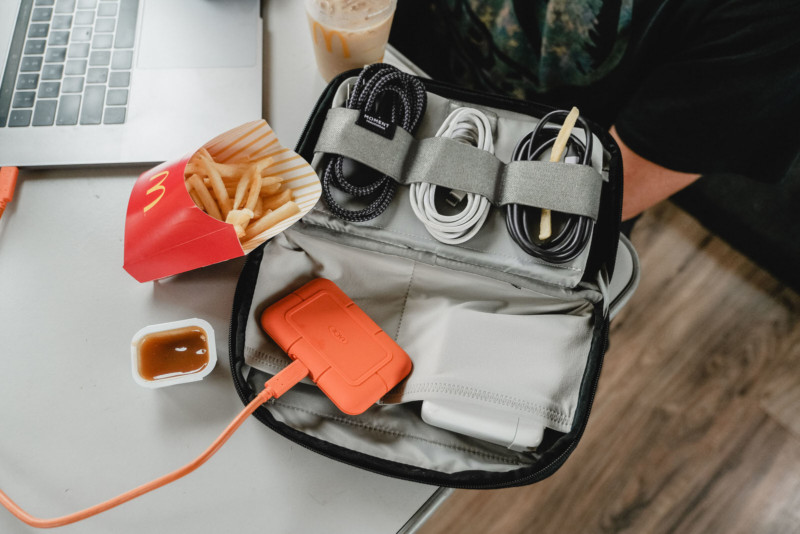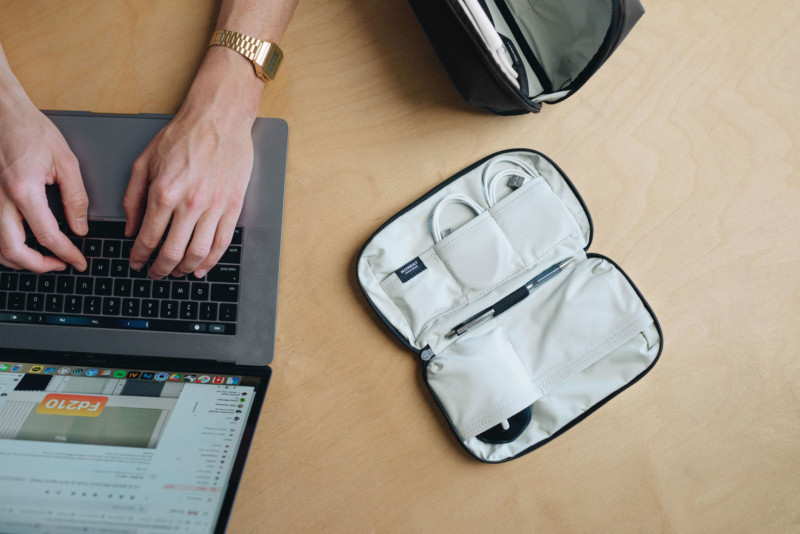 Features of the stormproof organizer include low profile padded walls, a soft interior fabric, an internal main divider, large stretch pockets, cable organizers, internal zipper pockets, and a self-standing design.
Pricing and Availability
The MTW Backpack will cost $180, the MTW Tote will cost $120, the Camera Insert will cost $100, the Battery Organizer will cost $60, and the Tech Organizer will cost $70. Moment is launching this line through a Kickstarter campaign, though, and backers can receive nice discounts (e.g. the backpack for $149 instead of $180) by "pre-ordering" there (assuming the company delivers on its promises).