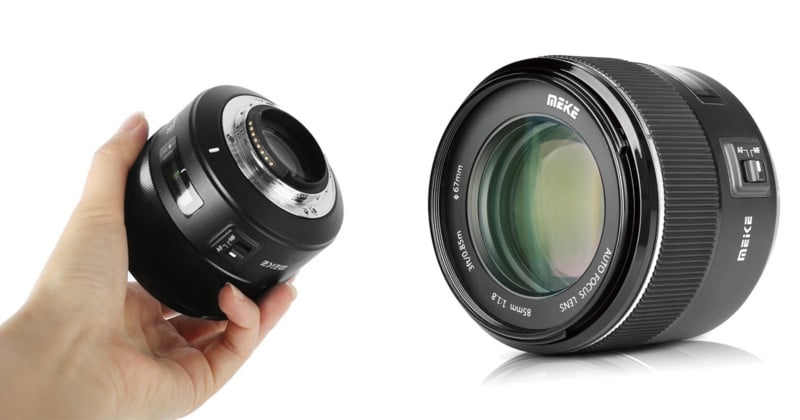 Just two weeks after releasing a $360 50mm f/1.2 lens for Canon, Nikon, and Sony cameras, lens maker Meike has just unveiled its very first autofocus lens: the ultra-affordable 85mm f/1.8 AF for Nikon and Canon DSLRs.
The Meike 85mm f/1.8 AF lens was first 'announced' two years ago, but it's now finally available to purchase through the Meike store… and it's cheap. Just $190 for the un-discounted Nikon F-mount version, or $170 for the Canon EF version, which is currently on discount.
Optically, the lens is made up of 9 elements in 6 groups, and while there are no specialized lens elements to speak of, Meike does include its multi-layer coating to help prevent ghosting and flare. At this price and with this construction, we don't expect this lens to be a top performer by any means… but it will be an awfully cheap way to get an autofocus-capable 85mm lens of your own.
Here's a close look: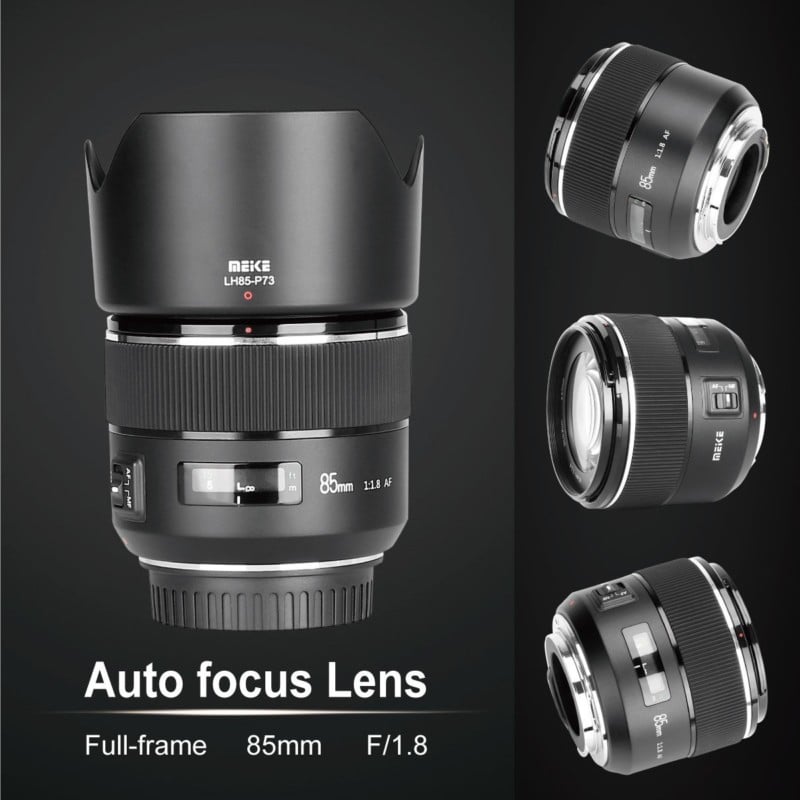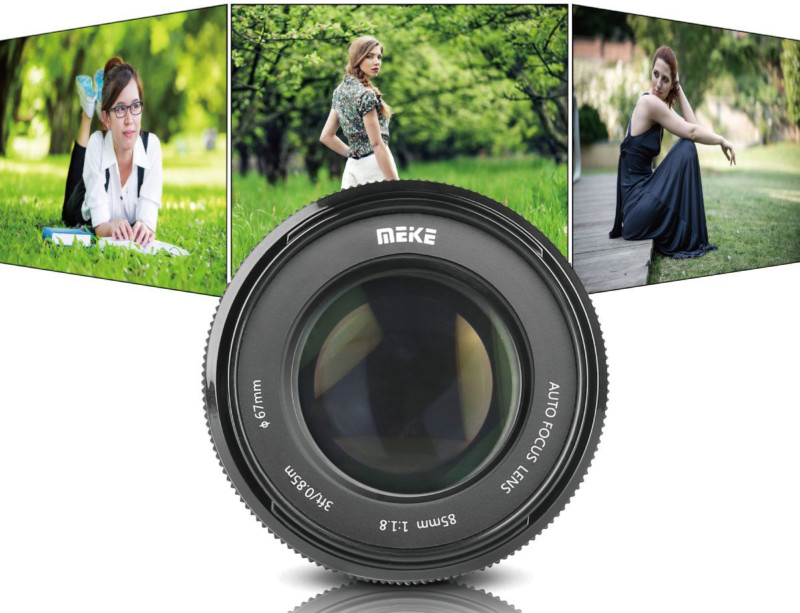 In terms of other specs, the lens weighs just 480g, measures 79 x 75mm, features a 67mm filter thread, and boasts a minimum focusing distance of 0.85m (~2.8 feet). Interestingly, no information is given for the type of autofocus motor included, so don't expect the lens' AF to be either quiet or fast.
To learn more or if you want to pick up Meike's first AF lens for yourself, head over to the Meike store page. You can find the Nikon F version here, and the Canon version here.
(via Nikon Rumors)
Tags: 85mmf18, autofocus, budgetlens, canon, canondslr, canonef, canonefmount, cheaplens, dslr, dslrlens, efmount, fmount, meike, meike85mmf18, nikon, nikondslr, nikonf, nikonfmount, portraitlens