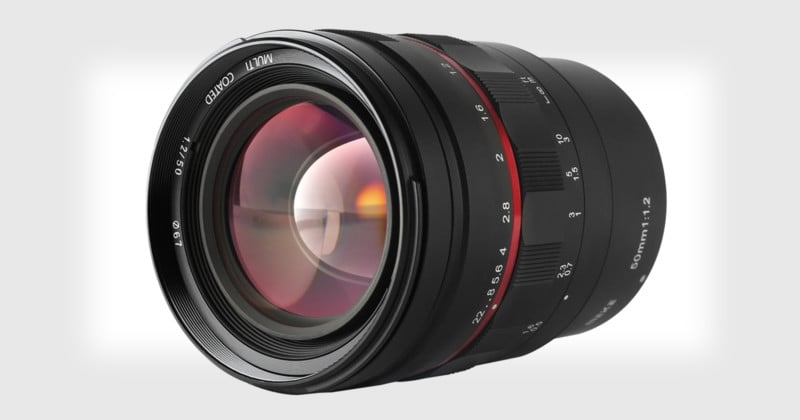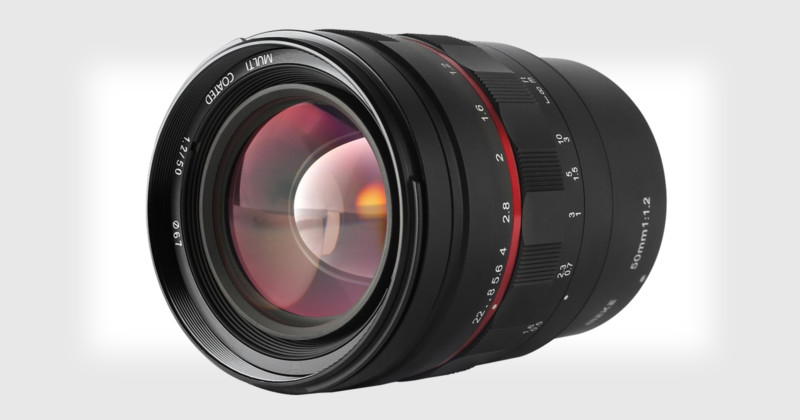 If you're looking for a cheap lens for capturing ultra-shallow depth of field, Hong Kong-based lens maker Meike has got you covered. They just unveiled a manual focus 50mm f/1.2 lens for Sony E, Nikon Z, Canon RF, and Canon EF mounts that will run you just $360.
The lens was officially released on July 24th, although Meike did send it to a few YouTubers before that.
Optically, it's made up of 12 elements in 7 groups, boasts a minimum focus distance of ~2 feet (0.6 meters), weighs a hefty 1.36lb (620g), and features an aperture that goes from f/1.2 all the way down to f/22. Importantly, the lens has no electronic contacts on the mount. It's fully manual. So you'll need to enable "release shutter without lens" in your cameras's settings in order to use it, and you won't be capturing any EXIF data from the lens.
Here's a closer look at the lens: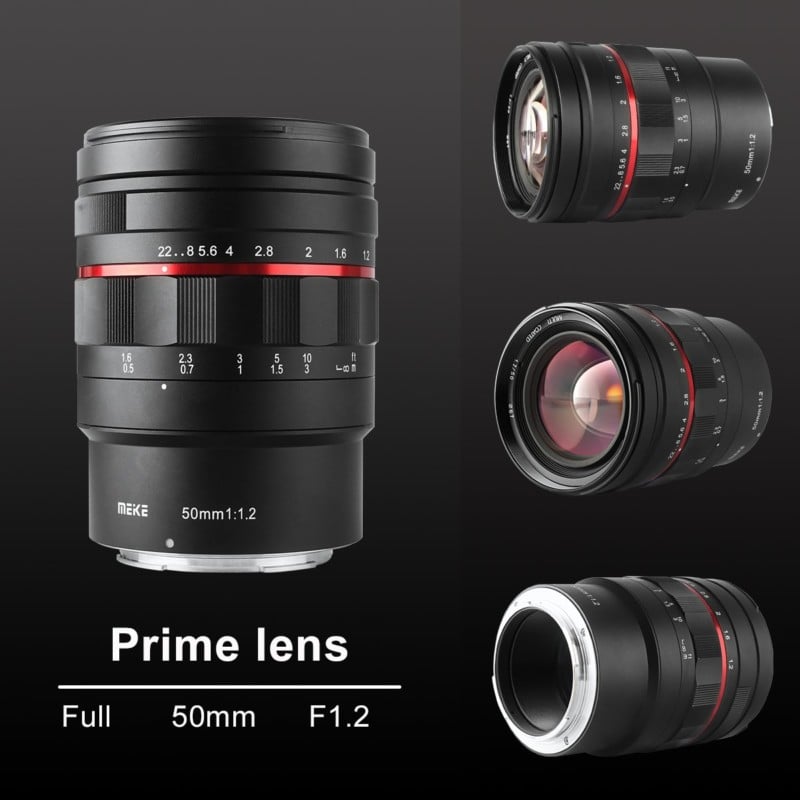 And here's a hands-on video from YouTuber Arthur R, who got to test the lens on his Sony cameras ahead of announcement:
For those of you wondering if this lens is usable out in the wild at f/1.2, Arthur says that it is. Because the focus ring is "super smooth and well damped" with plenty of rotation, he says that using the lens at f/1.2 was "a lot easier than I expected." Of course, it's not going to be the sharpest lens in your collection when shooting wide-open, and it does suffer from flaring and chromatic aberration at larger apertures, but that just goes to show that the old axiom holds: "you get what you pay for."
To learn more about the lens, check out his full hands-on video above.
The lens isn't up on third-party retail sites just yet, but you can head over to the Meike website to pre-order yours in Sony FE, Nikon Z, Canon RF, and Canon EF mounts for the aforementioned price tag of $360. Estimated delivery for pre-orders is August 15th.
(via Nikon Rumors and DPReview)
Tags: 50mmf12, budget, budgetlens, canonef, canonrf, cheap, cheaplens, efmount, emount, fullymanual, lens, manualfocus, meike, meike50mmf12, nikonz, rfmount, sonye, sonyfe, zmount