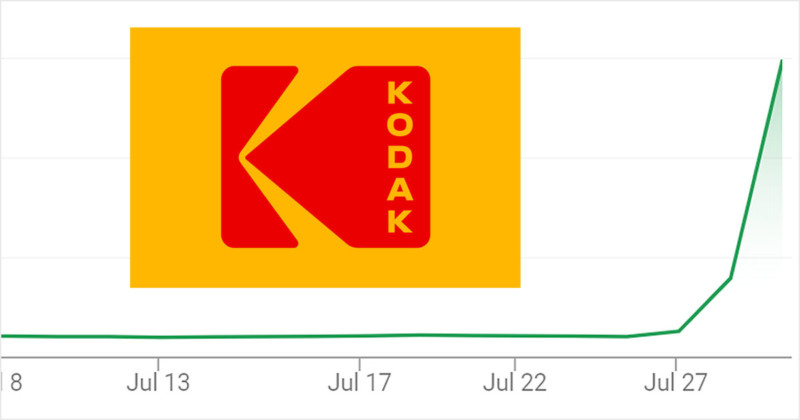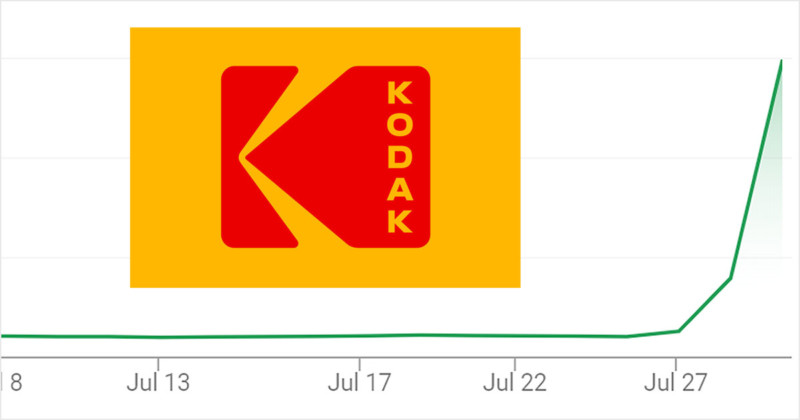 If you were an investor in Kodak prior to this week, you're probably grinning from ear to ear right now. After news emerged yesterday that Kodak is doing a major pivot into drug manufacturing with a $765M loan from the US government, mom-and-pop investors are now piling into KODK, sending the stock soaring over 2,000%.
Kodak stock had a closing price of $2.62 on Monday, but it had an intraday high of a whopping $60.00 today before pulling back to the mid-$30s at the time of this writing. At its highest point so far today, the stock was up a staggering 2,290%, giving Kodak a market capitalization of over $2.6 billion — it was only valued at around $100 million prior to the pivot news.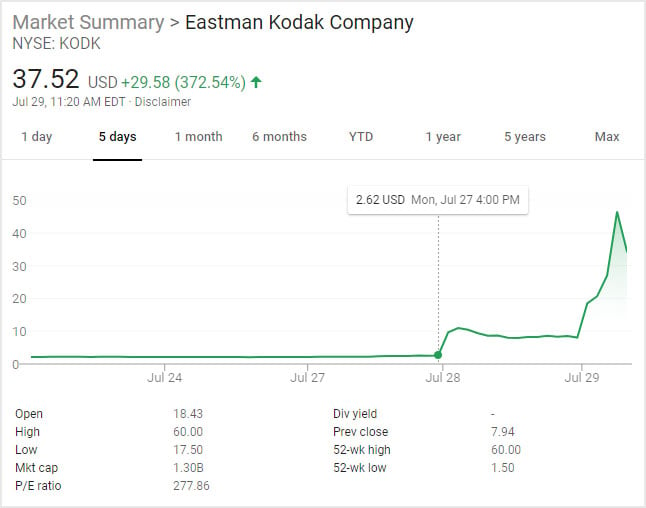 The extreme price volatility caused KODK stock to be halted over 10 times in the first couple hours of trading.
The stock has seen the largest change in popularity over the past 24 hours on Robinhood, the free stock trading app that has been adopted by millions of retail investors stuck at home during the COVID-19 pandemic.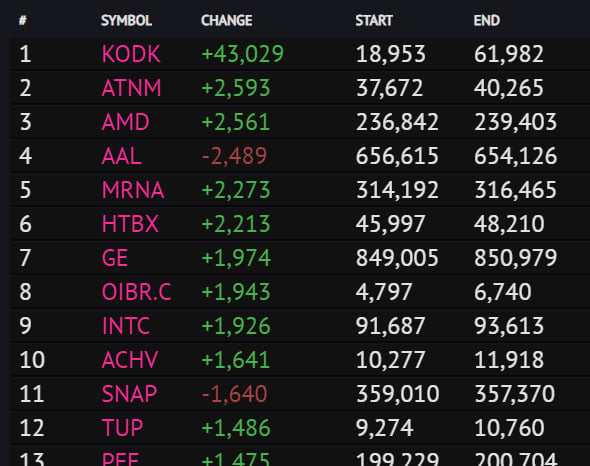 Kodak's stock had been in steady decline for much of the past decade since declaring bankruptcy in early 2012. Once a juggernaut of film photography, the company continually tried but failed to find a solid foothold in the new digital photography landscape.
News of a US government loan worth multiple times the company's market capitalization has clearly changed what investors think of Kodak's new growth prospects. But whether Kodak's manufacturing of generic drug ingredients can pay off for these new investors — and whether KODK can stay at these new price levels for the long term — remain to be seen.