A couple of months ago, photographer and YouTuber Chris Hau stumbled across the miniature world photography of Erin Sullivan and was absolutely blown away. So he decided to try out this style for himself and show you exactly what you need to do to start capturing these miniature worlds at home.
We've shared plenty of these diorama features in the past–showing you the work of photographers like Ric Tse, Akiko Ida, and Tanaka Tatsuya, among others–but Hau is the first creator we've shared to document his journey trying out the process for the first time. That way, he can tell you exactly what you need to buy, how to shoot these kinds of photos, and how to post-process the shots when you're done.
You can see all of the topics covered in the video (with time stamps) below:
Intro and Inspiration – 0:00
Sourcing Mini Figures – 2:11
Photography and Lighting Gear You'll Need – 2:49
Behind the Scenes, Shooting 5 Different Photos – 4:01
Sponsor Break – 7:49
Post-Processing Speed Edit – 9:37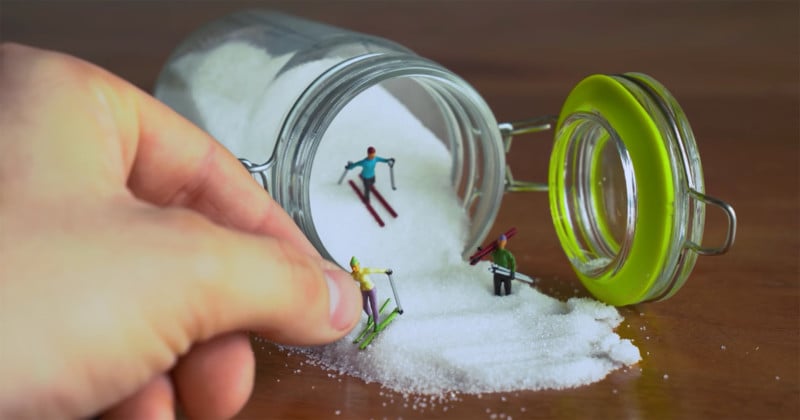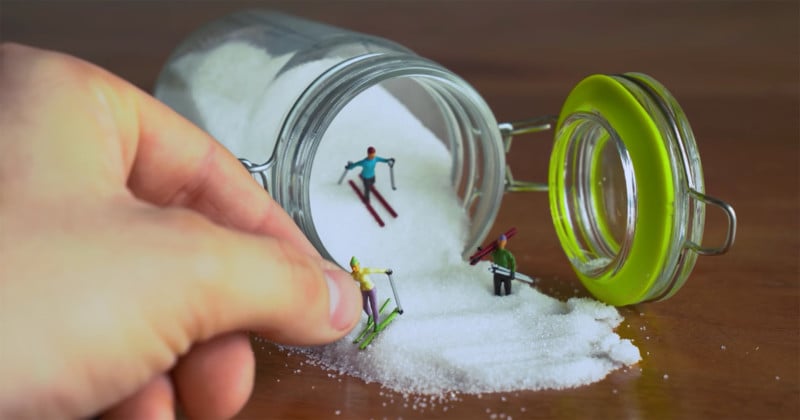 As a bonus, Hau actually shot each of his example photos using both an iPhone and a professional setup, so you don't absolutely need an expensive camera or a macro lens to make this happen. This kind of photography benefits most from a big dose of creativity as you look around your house to find the right "environments" to create–whether it's a ski slope made of sugar like you see above, or egg-shell igloos like Mr. Tatsuya created 6 years ago.
Check out the full video up top for a bit of stuck-at-home inspiration, and then dive into the PetaPixel archives to see some of our previous miniature world features if you want to see even more.
(via Fstoppers)
Tags: creative, diorama, howto, Inspiration, macro, miniature, miniaturepeople, miniaturephotography, miniatureworlds, struckathome, Tips, tricks, Tutorials