Every Sunday, we bring together a collection of easy-reading articles from analytical to how-to to photo-features in no particular order that did not make our regular daily coverage. Enjoy!
---
100 Female Street Photographers Around the World – Vogue
In recent times more and more women are venturing out into street photography. This fantastic collection of images reflects that shift, showcasing 100 contemporary women street photographers working worldwide, accompanied by personal statements about their work. The volume is curated by Gulnara Samoilova, founder of the Women Street Photographers project: a website, social media platform, and annual exhibition.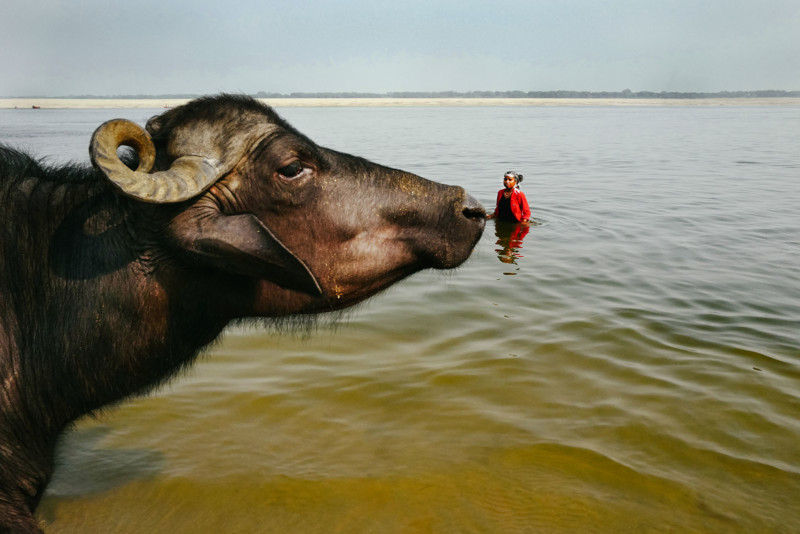 ---
'I've Had Several Breakdowns': Photographers on Covering India's COVID Horror – Vice
New Delhi, India – April 29: Workers can be seen at a crematorium where multiple funeral pyres are burning for patients who lost their lives to Covid-19 on April 29, 2021, in New Delhi, India. With recorded cases crossing 380,000 a day and 3000 deaths in the last 24 hours, India has more than 2 million active cases of Covid-19, the second-highest number in the world after the U.S. A new wave of the pandemic has totally overwhelmed the country's healthcare services and has caused crematoriums to operate day and night as the number of victims continues to spiral out of control. (Photo by Anindito Mukherjee/Getty Images)
More than 18.3 million cases and 204,000 deaths have been reported so far in India, which has emerged as the global epicenter of the pandemic. One person is reported to die from COVID-19 every five minutes in India, but experts feel that the actual number is much higher.
Many ethical debates are linked to photographing tragedy, but these shocking photos coming out of India are forcing the world to take notice. And they come at a grave personal cost to the photographers themselves.
12 shocking images that show how bad the COVID-19 crisis is in India
---
Photography in The National Parks: The Yin And Yang Of A Composition – National Parks Traveler
"Yin and yang refer to cosmic duality – two opposing yet complementary energies," Rebecca Latson tells PetaPixel. "With reference to photography, these complementary energies could be bright versus shaded lighting, smooth versus rough textures, even color versus monochrome within the same composition. I try to seek this yin/yang out with my own images – sometimes I find it, and sometimes, it finds me."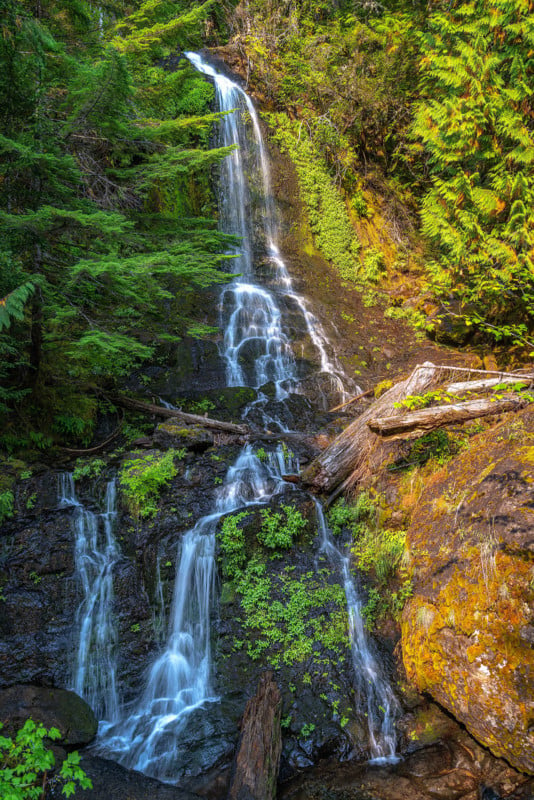 ---
World's Greatest Surf Photographer Chris Burkard: 'I Found a Joy in Loneliness' — Wavelength
View this post on Instagram
For me, a great photograph has to represent a place and a time, whether that's in your life or somebody else's life, maybe the athlete's or maybe the location's, but something significant. It's also an image that you have something to say about. Those are kind of the anecdotes I look for. – Chris Burkard
Chris Burkhard is the #1 surf photographer with 3.6 million following his high latitude adventures on Instagram. Burkard is a photographer, filmmaker, explorer, and endurance athlete but above all, a storyteller.
---
The Defining Photos of the Pandemic — and the Stories Behind Them — CNN
"I took this photograph during the early days when we knew so little about what the virus really was," photographer Kevin Frayer, Getty Images tells CNN. "Many people were leaving China and I went to the airport, which at the time was filled with anxiety and fear. Masks and (personal protective equipment) were hard to get a hold of, and people were wearing ski goggles and plastic garbage bags, among other things. I remember feeling confused and disturbed by the ambiance.
"I spotted this family waiting to enter the security area and noticed that they were wearing water bottles on their heads. I took a few frames but felt uneasy about the scene, which seemed so strange. The parents were doing anything possible to protect their kids."
---
Primary-colored Photographs of 'Quirky' London by Josh Edgoose – Creative Boom
Josh Edgoose is a London, England, based photographer with an interest in color, comedy, and coincidence.
Brilliant Parade is his latest book, a celebration of the character and energy of the streets of London through the interactions that happen every day and usually go unnoticed. Edgoose spent five years chasing the bold colors, gestures, notes of humor, and emotion that weave interesting portraits of London's famous streets.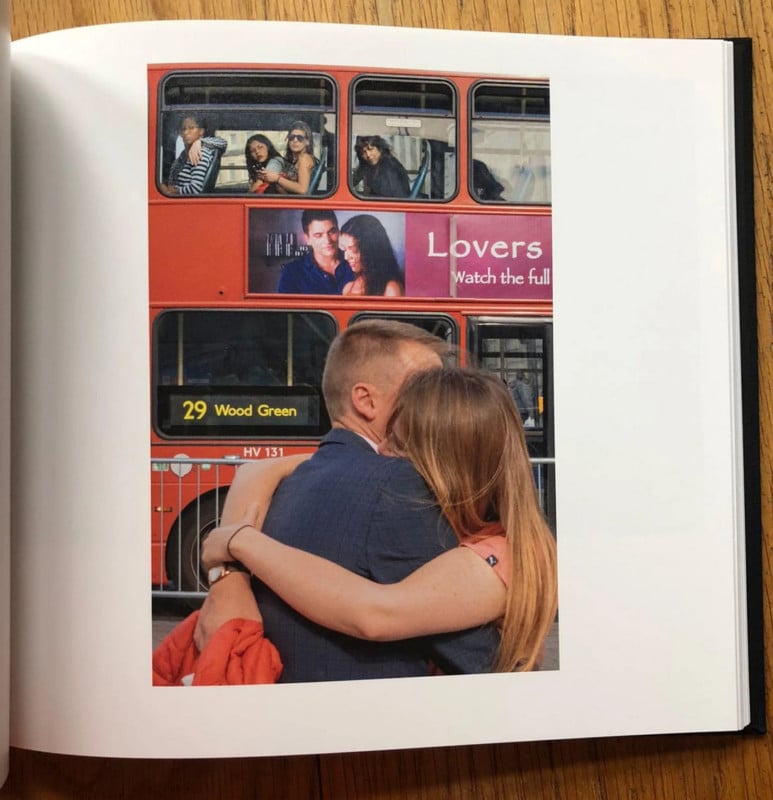 ---
What It's Like Photographing the President: Behind-the-Scenes Smiles, Wrangling the Dogs and 'Tough' Moments — PEOPLE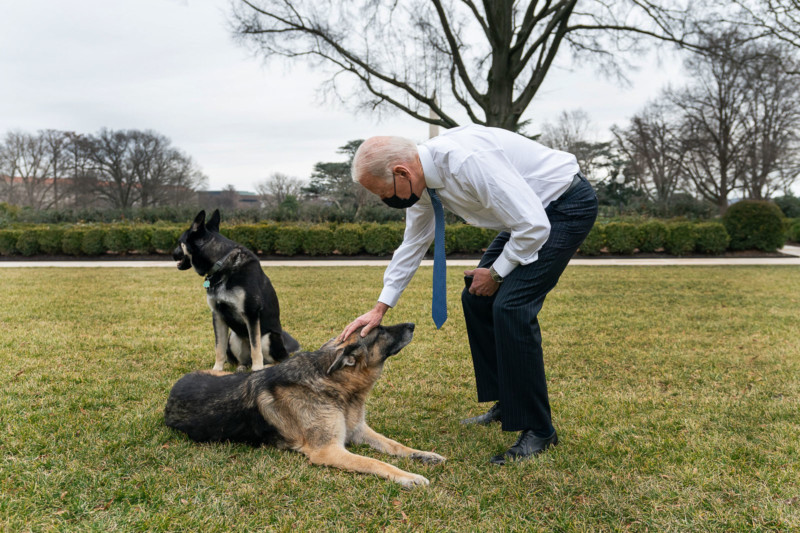 You really have to be able to predict what people are going to do — Adam Schultz, the White House chief photographer, tells PEOPLE aboard Air Force One
Adam Schultz serves as the head of the White House's seven-person photo team, including archivists, photographers, printers and editors. They work as in-house history-keepers, recording the commander-in-chief as well as the vice president, their spouses, and families of those in the White House.
A typical day at the office for Adam Schultz begins much like that for anyone else: get into work, check emails, plan out the day with colleagues — but by 9:30 a.m., he's shifted gears.
"That's when I grab my cameras, memory cards, equipment and start following the president around," Schultz tells PEOPLE.
---
A Combat Photographer Looks Back on the 'Forever War' in Afghanistan — The San Diego Union-Tribune

View this post on Instagram
Photojournalist Nelvin C. Cepeda has made seven trips to Afghanistan over a decade.
"Within hours of checking into our hotel [in Kabul on his first trip in 2005], we heard our first IED blast," Cepeda writes in The San Diego Union-Tribune. "It was unmistakable: An enormous boom followed by sirens, screams, dust, and a distinct smell.
"… I lived looking over my shoulder, wondering when the next one would hit. Thankfully, I always found my way home safely, leaving behind a country where countless civilians and military personnel were not so lucky."
---
Survey Finds That 43% of People in US Museums Field Have Lost Income Because of the Pandemic – The Art Newspaper
The American Alliance of Museums (AAM) reports the findings of their survey where people in the US museums sector found that 43% have lost income because of the coronavirus pandemic, with the average decline in earnings amounting to 31%.
The survey's 2,666 respondents included employees who had kept their jobs (64%), paid staff members who were laid off or furloughed (23%), independent consultants and professionals (7%), volunteers (4%), students (3%) and retirees (2%).
---
Interior Photography and Styling: 15 Things to Never Do – Architectural Digest
Don't leave the lights on.
Why?
You may want to illuminate that eye-catching light fixture, but stylist Giana Shorthouse advises to leave it off. When turned on, "it tends to read more real estate photography than it does editorial, and magazines will want to reshoot it," she advises in the article.
Do your clients prefer the fixture to be on or off? Let us know in your comments?
---
10 Years After the Royal Wedding, Photographer Chris Jackson Shares His Memories of the Day — Tatler
As the Duke and Duchess of Cambridge celebrate their 10th wedding anniversary, Getty Images' royal photographer Chris Jackson shares his favorite photographs of the couple from the past decade of royal babies, overseas tours, and family celebrations
---
Guide to the Types of Camera Sensor — ShotKit
1.) How many types of camera sensors are there?
2.) How does pixel count translate to quality?
3.) How many sizes of sensors are there?
For all that and much more, go to the link above.
---
Enchanting Bokeh Portraits of Snails Showcases Their Humble Beauty in a New Light – My Modern Met
View this post on Instagram
---
The Story of the Lucie Awards Honoring the Greatest Achievements in Photography – Inside Imaging
The Farmani Group runs the largest number of photo competitions since at least 2003 in more countries than anybody else. This may be an unfamiliar name to most photographers unless we mention The Lucie Awards.
How did the Lucies start? Let's hear it from the man who started it all.
I was working with Hollywood film festivals and have attended the Oscars a few times. I saw the impact that these events had on the public and admired the people who brought the entire experience to life: the directors, the producers, the cinematographers… And I thought, wouldn't it be nice if the world knew who the photographer of the Afghan Girl was, and wouldn't it be nice if Steve McCurry was a household name? This was the motivation for the Lucies. – Hoosein Farmani, to RESOURCE magazine in 2013.
---
Quiz of the Week
Which is the first and only AF macro lens to capture an image larger than life?
Answer: This new macro lens for full-frame mirrorless cameras is the world's only AF macro that can make images larger than life. It focuses from infinity to as close as 1.4x life-size. This means that if the image fills the frame of a full-frame camera, then the image is 1.4 times the subject's size. If the subject is 0.67 × 1 inches (17 × 25 millimeters), it will fill the frame with this lens.
Reproduction ratios may not be important for a wedding photographer who captures engagement rings but rather for a scientist out in the field. If an insect has been recorded at 1:1 or life-size, then the image of the insect on the film or sensor would indicate the exact size in life. Many macro lenses (Nikon uses the term "micro" which means the same thing) have reproduction ratio scales on the lens which can be read off during capture.
---
Why I Like This Photo – Greg Vojtko
This environmental portrait from 2012 of Dan King, a laser calibration standards expert at the Naval Surface Warfare Center (NSWC), Corona Division, located in Norco, California, is one of my favorite portfolio images.
It stands apart from many others because it's a photo that was made, not taken. I learned photography back in the film days, before Photoshop, so it's essentially an in-camera double exposure, one with flash and another using the light of the lasers, during a long exposure.
Color in this image is represented by the lasers and Dan's face, everything else becoming pretty much white, black, a highlight, or shadow. Dan assembled some low-power red, green and blue lasers on his optical bench, representing portions of the visible spectrum, combining red and blue via a prism to produce magenta, a color often associated with fantasy and creativity.
The main light was a Canon 580 EX II speedlight on the keyboard of a laptop within the frame at left, while another Canon 580 EX II speedlight was placed out of frame camera right to illuminate Dan's arrangement of optical devices on the table, both triggered via PocketWizard transceivers. The instant Dan sensed the speedlights firing, he activated a smoke machine, using the wired remote visible in his left hand and allowing smoke to waft across the stage from camera right during the remaining eight seconds of the exposure.
Not satisfied with simply depicting Dan behind the lasers from above the table, I lowered the camera and made several exposures looking from almost table level through the laser beams, creating an illusion of depth the picture lacked before.
Compositionally this photograph relies heavily on the Rule of Thirds, one of my favorite compositional tools, enhanced by the grid of laser beams. Even the edge of the table, though angled, appears about one-third from the bottom of the frame instead of running right through the middle of it. The low camera angle also allowed the laser beams to run diagonally through the frame, much like a Dutch tilt in cinematography, implying a sense of dynamism in an otherwise static image.
The camera used was a Canon EOS-1D Mark IV with a 16-35mm F2.8 lens. I used Camera Raw to goose the color and saturation slightly. No Photoshop is used to draw, clean up or enhance the laser beams in any way.
The photo required quite a bit of teamwork. Besides Dan's considerable patience (he was kneeling on a piece of egg crate foam to bring him closer to the lasers), we had two other engineers in the darkened room helping us. One was working the lights, and another was frantically waving a sheet of foam core between exposures to dissipate the smoke.
This photograph has been used by so many organizations, publications, and websites I've long since lost count. It occupied one of four positions in the U.S. Navy's Image of the Day home page slideshow shortly after it was taken. It demonstrates what can happen when you have a vision of what you want to achieve, push your limits, and not settle for the simple composition. The result is a memorable picture.
Photographer Greg Vojtko is based in Southern California's Inland Empire, where as a DoD contractor, he established a world-class public affairs photography unit at Naval Surface Warfare Center (NSWC), Corona Division. A former staff photographer at The Press-Enterprise, (Riverside, California) and the San Diego Union/Evening Tribune, his work has been recognized by the National Press Photographers Association. The California Museum of Photography (Riverside, California) has exhibited Greg's work. He was part of a team of journalists at The Press-Enterprise whose coverage of catastrophic wildfires in the San Bernardino National Forest was nominated for the Pulitzer Prize in 2003 and 2007.
---
Quote of the Week (or a previous week): Diane Arbus (1923-71)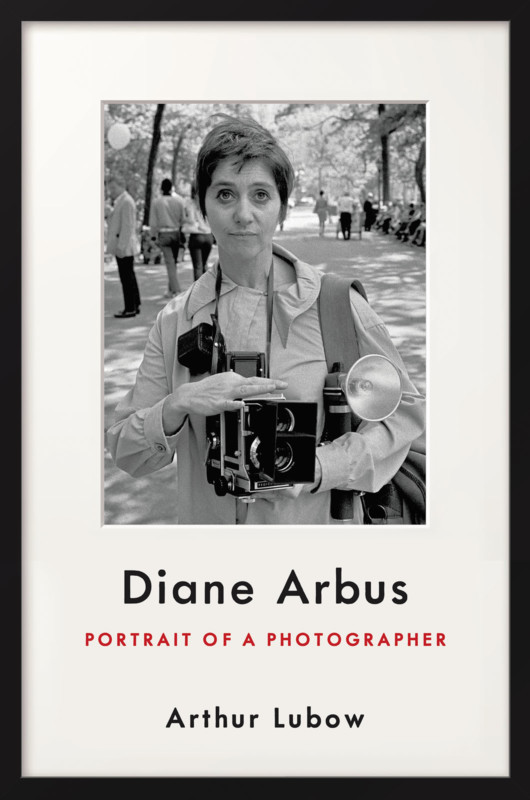 I really believe there are things nobody would see if I didn't photograph them. – Diane Arbus
Notable: In 1956, Arbus quit commercial photography and, advised by Lisette Model, started concentrating on her personal work. It was then that she began to number her negatives. Her last known negative was labeled #7,459.
---
To see an archive of past issues of Great Reads in Photography, click here.
---
We welcome comments as well as suggestions. As we cannot possibly cover each and every source, if you see something interesting in your reading or local newspaper anywhere in the world, kindly forward the link to us here. ALL messages will be personally acknowledged.
---
About the author: Phil Mistry is a photographer and teacher based in Atlanta, GA. He started one of the first digital camera classes in New York City at The International Center of Photography in the 90s. He was the director and teacher for Sony/Popular Photography magazine's Digital Days Workshops. You can reach him via email here.
---
Image credits: All photographs as credited and used with permission from the photographers or agencies.