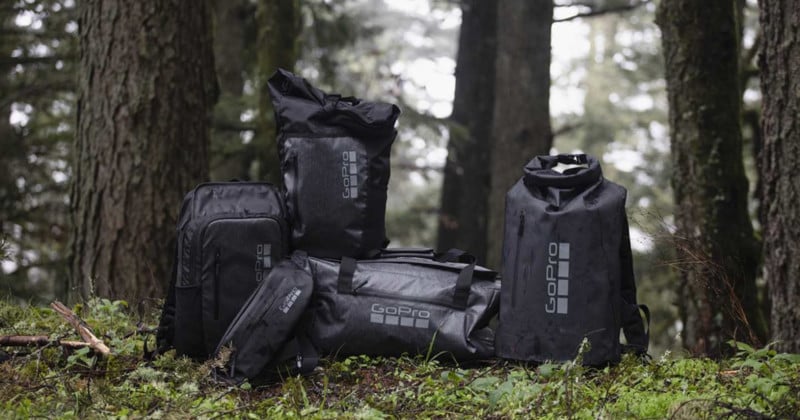 In a move that's either brilliant marketing or a sad indicator of financial struggles, GoPro has just debuted a line of "lifestyle gear," including a range of bags, camera cases, clothing, and even accessories like a pair of floating sunglasses and a GoPro-branded water bottle.
The news dropped quietly a few days ago, and if you're a fan of the GoPro brand, you suddenly have a lot more gear to choose from. That includes everything from rugged roll-top backpacks, to dry bags, to hats, sunglasses, and camera cases.
The main thrust of this release are the bags and camera cases, which include 7 options in all. Here they are, including product descriptions by GoPro: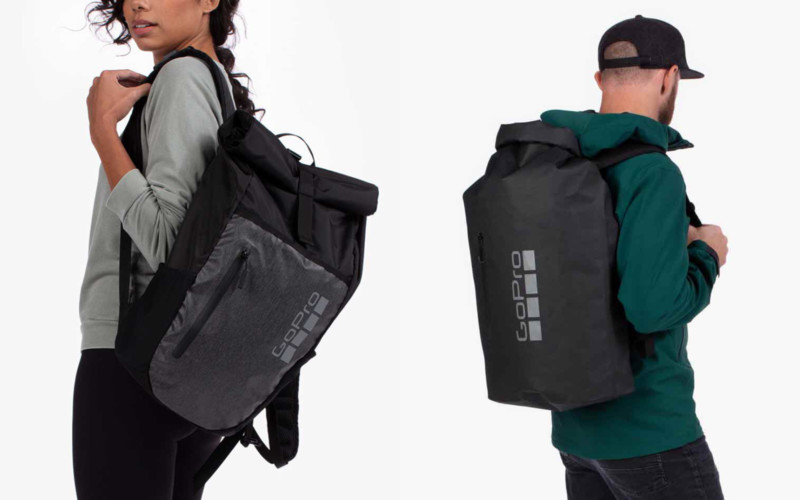 The bags and cases start at $20 for the smaller options and go all the way up to $100 for the DRY bag or the Duffel. These are already up for sale starting today, and can be purchased on the GoPro online store. Clothing and other accessories will be available August 19th, starting at $25 for a hat and going up from there, with "floating sunglasses and water bottles" starting at $30.
It's hard to know how to interpret this move. It's either brilliant marketing–cashing in on hard-earned brand recognition among adventurers and outdoorsy types–or it's indicative of the fact that GoPro is struggling to find a way to make money as competitors like DJI continue to undercut them at every turn. The truth probably sits somewhere in between those two poles.
Either way, if you're interested in GoPro's bags, clothing, or accessories, head over to GoPro's shop to pick up your GoPro branded water bottle, which you can put in your GoPro branded backpack, while you don your GoPro hat.
(via Camera Jabber)
Tags: accessories, backpack, backpacks, bag, bags, camerabags, cameracases, cases, clothing, drybag, gopro, goprobackpack, goprohat, hat, lifestyle, lifestyleaccessories, lifestylegear, sunglasses, waterbottle