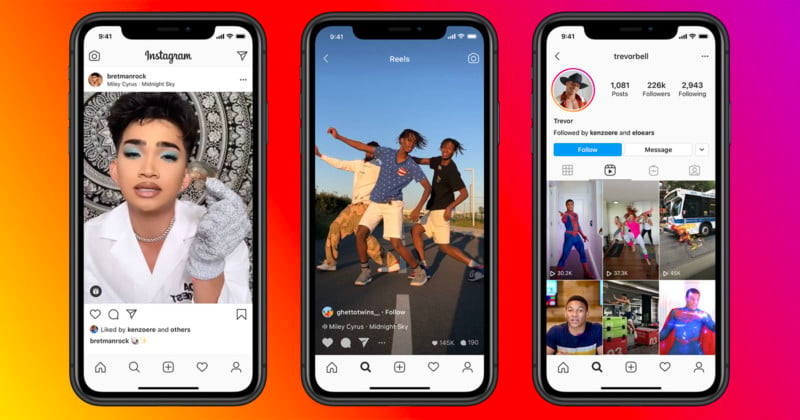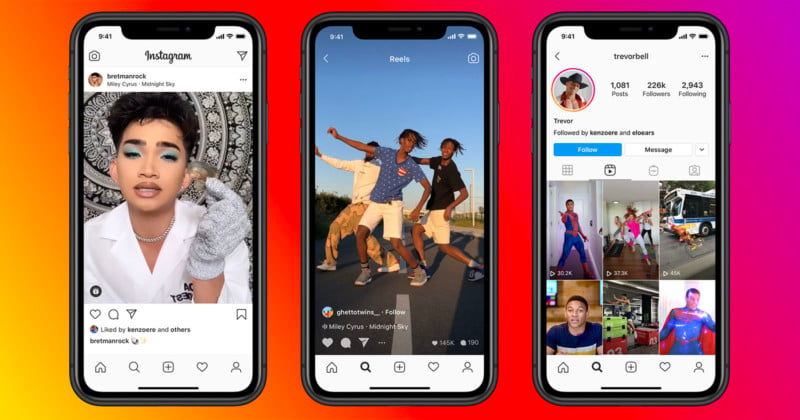 Facebook today announced Instagram Reels, a challenge to TikTok that lets users record and edit 15-second multi-clip videos with audio, effects, and creative tools.
To create your own reel, select Reels at the bottom of the Instagram camera. A selection of creative editing tools will be at your fingertips on the left side of the screen — things like Audio, AR Effects, Timer and Countdown, Align, and Speed.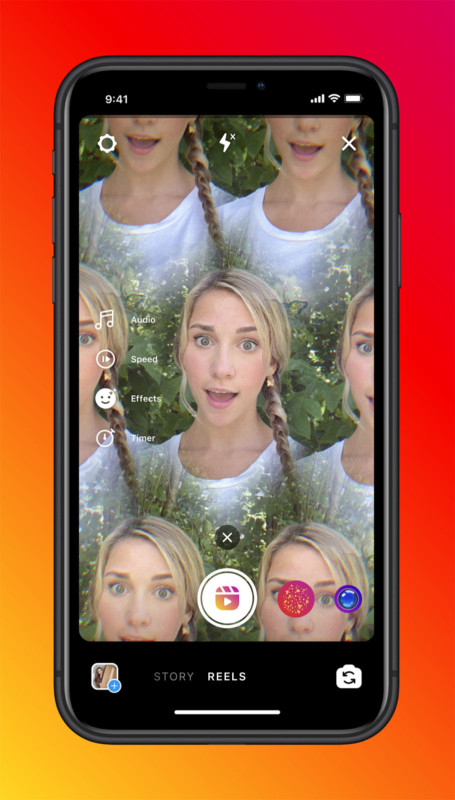 Reels can be put together with a series of new clips you shoot, a 15-second video at once, or through video uploads from your gallery.
Instagram has struck deals with major record labels, allowing users to add music from popular songs
Once your reel is made, the share screen gives you options to save a draft, change the cover image, add caption/hashtags, and tag your friends.
In addition to sharing reels with your followers through your Feed, through the new Reels tab on your profile, or for 24 hours as a Story, you can also make them available to the world through a new dedicated reels space in Instagram's Explore tab.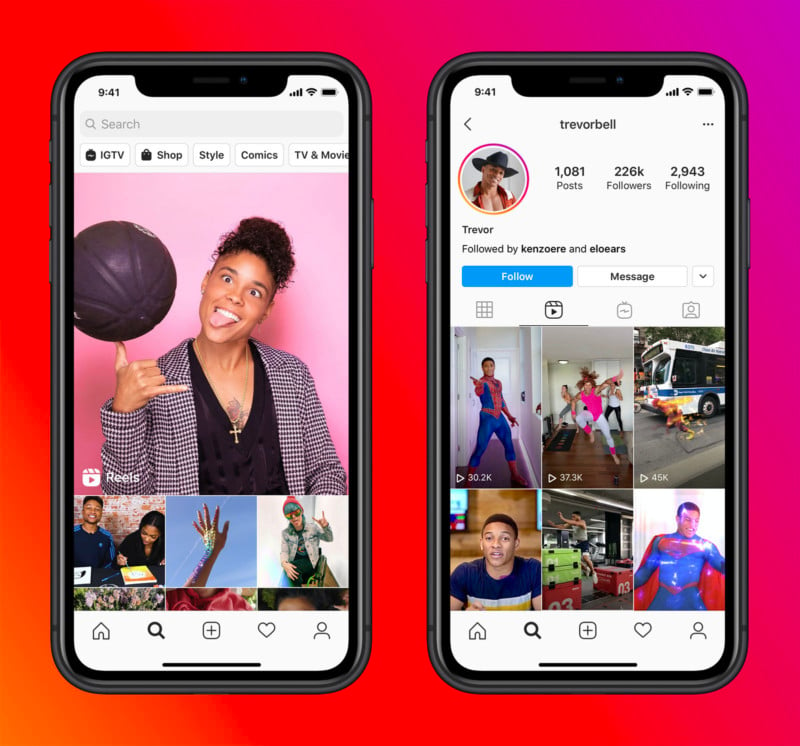 "Reels invites you to create fun videos to share with your friends or anyone on Instagram," Facebook says. "Reels in Explore offers anyone the chance to become a creator on Instagram and reach new audiences on a global stage."
This isn't the first time Instagram has added a major feature that clones the concept of a popular social media app. In 2016, Instagram launched Stories to compete against Snapchat, and the feature quickly overtook Snapchat in usage.
Instagram Reels is rolling out today on both iOS and Android to the Instagram app available in the United States and 49 other countries.