Here's a fascinating 4-minute video that offers a tiny window into what life in one German town was like back in 1902.
The original 2-minute black-and-white was released by the Museum of Modern Art and shows "aerial" views shot from a suspended train, the Wuppertal Schwebebahn. It's surprisingly clear because it was shot on proprietary 68mm film by the American motion picture company Biograph.
"For many years our curators believed our Mutoscope rolls were slightly shrunken 70mm film, but they were actually shot on Biograph's proprietary 68mm stock," MoMA writes. "Formats like Biograph's 68mm and Fox's 70mm Grandeur are of particular interest to researchers visiting the Film Study Center because the large image area affords stunning visual clarity and quality, especially compared to the more standard 35mm or 16mm stocks."
Denis Shiryaev of Neural Love then took the original footage and used a neural network to upscale it to 4K. He also colorized it, stabilized it, slowed it down to better represent real-time, and boosted the frame rate to 60fps.
The Wuppertal Schwebebahn railway is still operational today.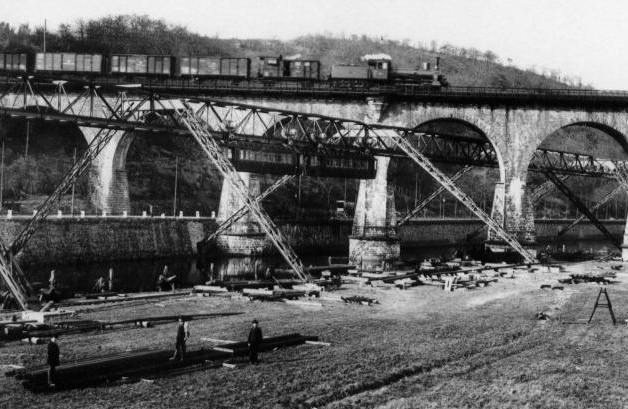 Here's the original untouched version of the footage:
(via kottke.org via Colossal)
Tags: 1902, 60fps, blastfromthepast, colorization, colorized, denisshiryaev, footage, german, germany, history, moma, wuppertalschwebebahn