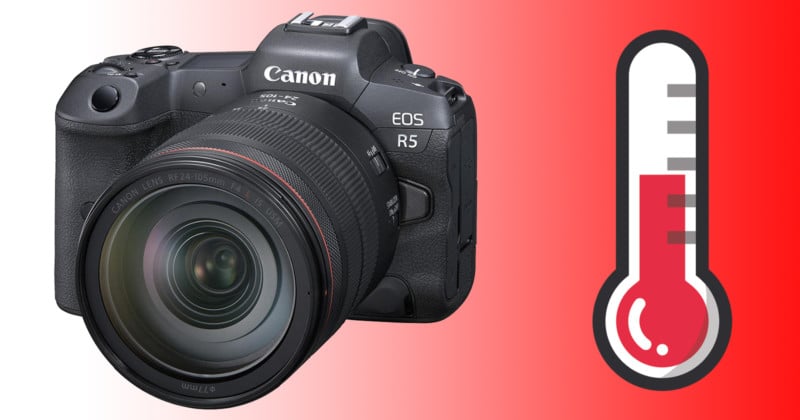 Multiple outlets with inside information are reporting that Canon is holding back and/or delaying shipments of the new EOS R5 and EOS R6 cameras as a result of the overheating issues that early reviews have been reporting. This could be a sign that a recall is in the works.
While a recall might seem like a drastic step given how transparent Canon has been about the thermal limitations in the EOS R5 and EOS R6, both Canon Rumors and EOSHD are reporting that Canon is shipping far fewer units than expected, and has delayed the second allocation of cameras "significantly."
One user who had an unrelated issue was told by Canon that the second allocation of EOS R5 cameras isn't due until November–an unprecedented 4-month delay–while Andrew Reid at EOSHD was told that one of the largest photo retailers in Germany received only 5 units for their Berlin store, and 70 units total for the entire country, with similar reports from other major electronics chains.
There are a few ways to interpret this information, but as Craig from CR told us over email, drastic shipping delays like the ones that he's been hearing about from retailers and his other sources seem to point towards a recall. After confirming to PetaPixel that he's been hearing similar information to what's been reported by EOSHD, he said:
In my mind, if it was just a firmware release, why delay shipping more? There must be a hardware change coming and they're reducing the number of recall repairs.
According to an anonymous source, Canon is working on "multiple solutions" to the overheating concerns, and will have "a full statement and plan in the coming weeks." The question now: will that plan involve simply releasing a firmware update? Launching a hardware solution? Or will Canon choose to recall the cameras that have already shipped?
Many Canon fans believe the overheating issue has been overblown by some early reviewers, but as pressure mounts on Canon to do something about it, those same users may find themselves waiting a very long time for their pre-order to arrive.