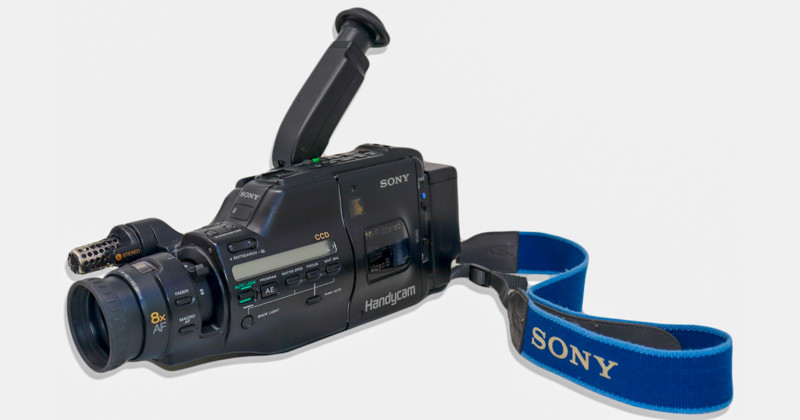 In 1991, four white police officers were caught on camera violently assaulting a black man named Rodney King during an arrest. When the officers were acquitted, that footage ultimately sparked the 1992 Los Angeles Riots; and now, the video camera that captured it is being auctioned off for a starting bid of $225,000.
The famous footage of the arrest and beating was captured by a 31-year-old plumber named George Holliday from his Lake View Terrace apartment using a Sony Video8 Handycam CCD-F77. It would go on to become one of the first ever "viral" videos, and was at the core of a case against the four police officers in question.
When those officers were ultimately acquitted on charges of excessive force, the city of LA burst into flame–literally and figuratively–for six straight days of violent unrest which led to over 50 deaths, 2,300 injuries, 12,000 arrests, and an estimated $1 billion of property damage. The outrage that led to the riots can be traced back to the horrific video that Holliday captured, and now interested "collectors" can own the camera that shot it.
The camera is being auctioned off this week by Nate D. Sanders Auctions. It was in the possession of the FBI until 2015, at which point it was returned to Holliday, who ultimately consigned it to the auction house. Bidding starts at $225,000–zero bids so far–and the winner will walk away with the non-functional Sony camera, all of the accessories it came with, and a notarized letter of authenticity from George Holliday himself, which is dated July 23rd, 2020.
Notably: the video tape of the beating is not included in this auction.
It's unclear who would want to own this particular piece of imaging history, but the timing of the auction is apt given the recent nation-wide unrest after the killing of George Floyd. In 2020, everyone has a high-quality video camera in their pocket; in 1991, the fact that this incident was captured on tape during a midnight traffic stop was so unlikely as to be considered almost miraculous.
To learn more about the auction, or possibly put in a bid of your own, head over to the Nate D. Sanders website.
(via Patch.com)