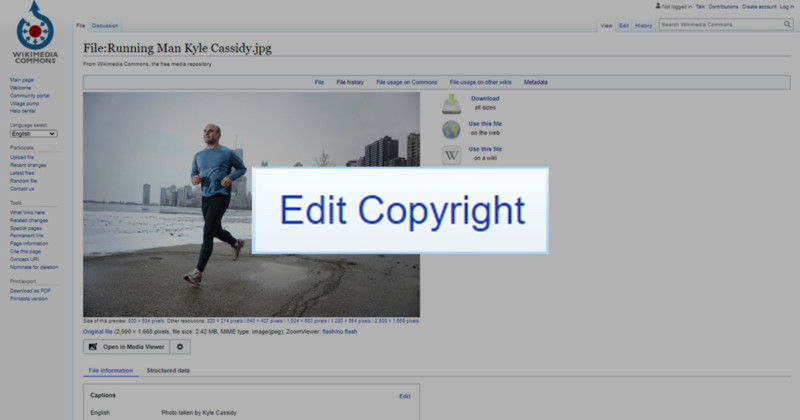 Heads up, photographers (and content publishers): scammers are apparently now changing the copyright ownership data on Wikipedia photographs in order to trick people who use the photos legally.
Photographer Kyle Cassidy took to Twitter yesterday to share how the scam works after being contacted by writer Eric San Juan about his photo. Eric had used a runner portrait that Kyle had shot back in January 2013 and shared on Wikipedia under a Creative Commons license.
Here's the photo: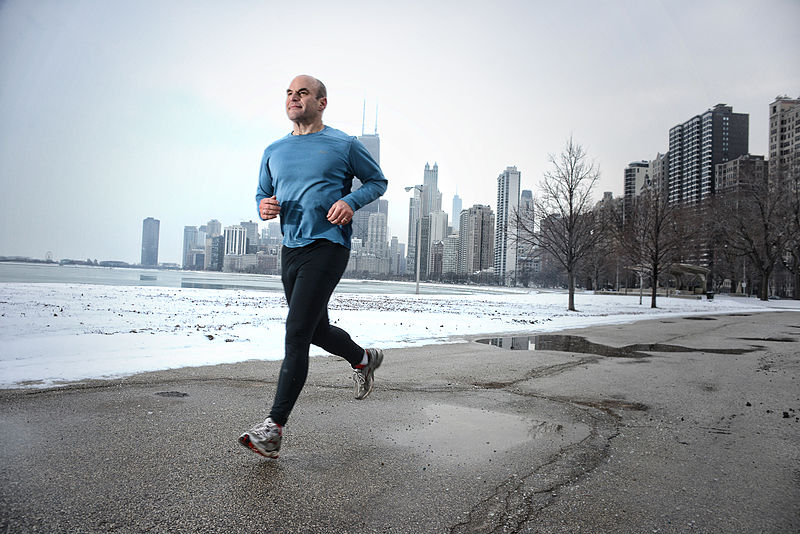 Eric was then contacted by someone going by the name "Aldwin Sturdivant" from Greencap Marketing, a business that provides "photographers with the tools to recover lost fees associated with unauthorized use of their work."
Eric shared a screenshot of the actual email he received in a blog post about this scam: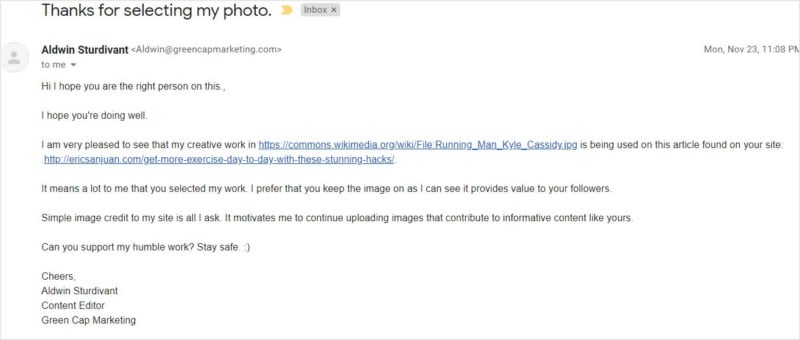 Eric believed he had properly credited the photographer according to the Creative Commons license, but upon double-checking on the Wikipedia page, he found that it had been updated to say that an "Aldwin Sturdivant" had captured it… with a point-and-shoot camera.
Kyle had actually captured the photo during an outdoor shoot using off-camera lighting.
Upon further investigation, it seems that "Aldwin Sturdivant" had taken "ownership" credit for a large number of photos across Wikipedia.
In a follow-up email, "Aldwin Sturdivant" asked Eric to change his credit link to an affiliate link.
"So what originally looked like a copyright trolling scam, may be more of an SEO scam. Either way, it's a scam," TechDirt writes. "[O]thers have pointed out that this is a common problem, with people vandalizing photo credits […] Some Wikipedia editors have been reporting and banning users for engaging in this kind of scam."
Wikipedia CEO Katherine Maher took swift action upon hearing about this scam:
If you're a photographer who contributes photos to the Wikimedia Commons, you should make sure you always put your ownership information in the file's metadata, and perhaps keep an eye on your contributions to make sure no one edited the pages to take credit for your work.
---
Thanks for sending in the tip, Albert!