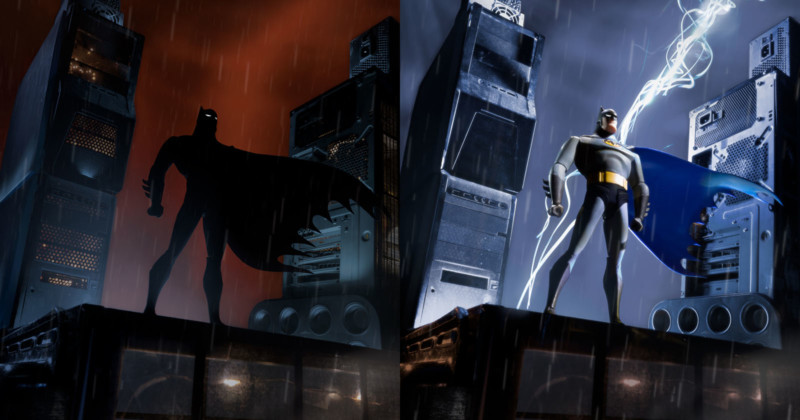 Photographer Arjun Menon loved watching the highly-acclaimed Batman: The Animated Series growing up, and he recently recreated an iconic shot from the opening sequence using an action figure, household items, and light painting.
"The opening sequence is so wicked it didn't even need a slate for titles," Menon writes. "I wanted to attempt to recreate the scene with things I had at home. Wanted to match perspectives and get it just right."
Just for reference, here's the original shot Menon was aiming to recreate:
Menon started out by gathering a bunch of things from around the house to create the skyscraper scene — things like computer cases, filters, fans, and a muffin pan.
"Once I got the perspective right, the shoot began frame by frame," Menon says. "The Cape wasn't long enough so [I] had to photograph it separately, which was a lengthy process."
The lightning seen in the recreation was added with light painting.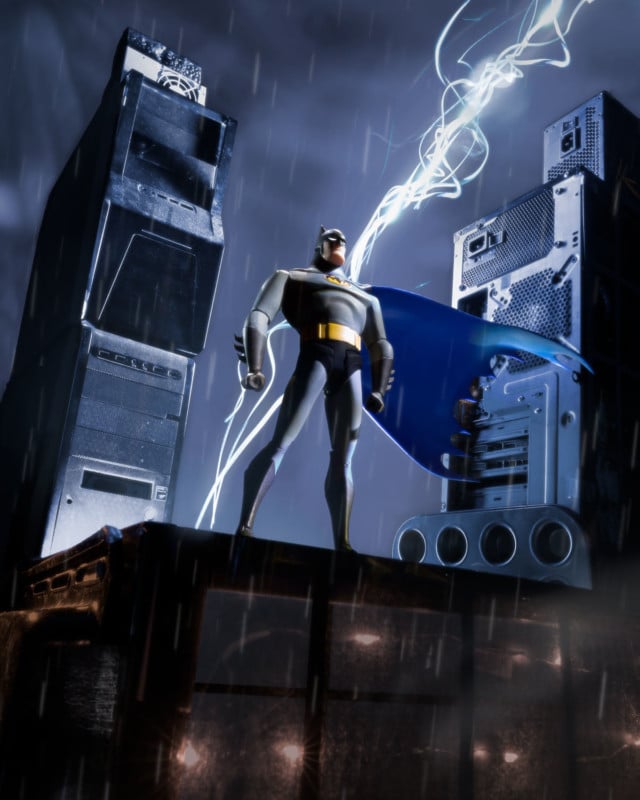 "Each and every thunderbolt is shot separately with the help of light painting on long exposures," the photographer says. "Matching colors was an easy process since I tried to get it right in the camera itself with comparisons to reference."
Even the smoke in the shot was added with a humidifier, and the glowing eyes were done by masking a photo with a different exposure — the only thing added digitally during post-processing was the rain.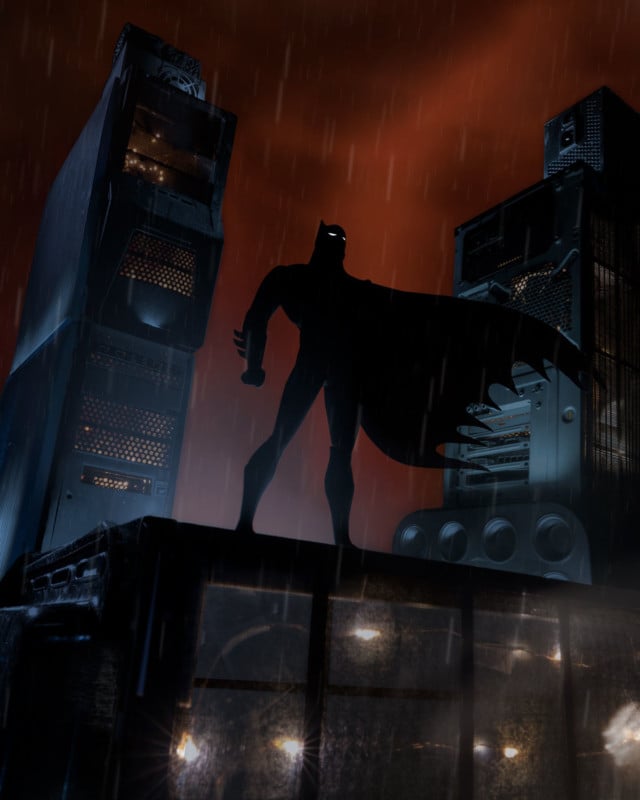 Here's a behind-the-scenes video showing how the project was done:
And here's the resulting opening sequence recreation that resulted from combining the different photos captured:
We previously featured an amazing Joker photo Menon also shot using a toy and household items. You can find more of the photographer's work on his website and Instagram.