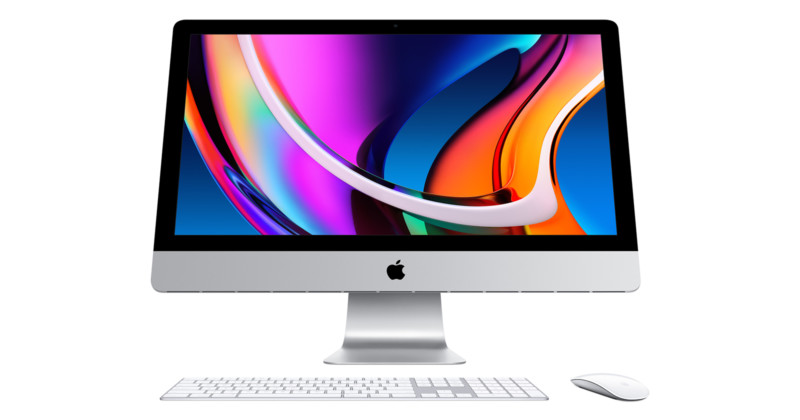 Earlier this week, Apple dropped a substantial update for the 27-inch iMac: its workhorse all-in-one favored by many photographers. The updated specs go beyond just adding the latest processors—Apple also updated the GPUs, doubled the maximum RAM, made some updates to the display, and installed a better webcam to boot.
One thing that hasn't changed between the previous model and this one is the design and build: the 27-inch iMac looks the same as ever, with a sleek aluminum chassis and bezels that are probably getting a bit chunky for 2020. But inside, just about everything is new.
The new lineup of 27-inch all-in-ones can be configured with up to a 3.6GHz 10-core 10th-generation Intel Core i9 CPU, a maximum 128GB of RAM, up to a Radeon Pro 5700 XT with 16GB of its own GDDR6 memory, and up to 8TB of storage. In addition, the much-loved 5K retina display has been updated to support TrueTone, and can be configured with the special nano-texture glass that Apple debuted in the Pro Display XDR.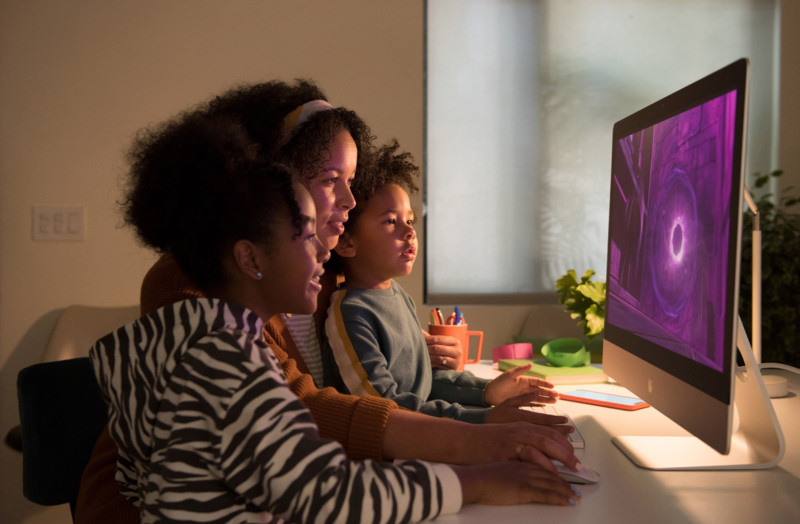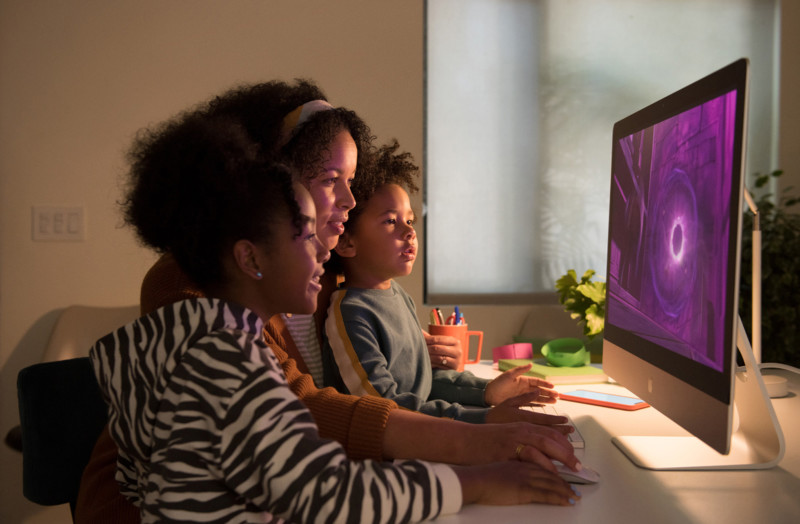 The other notable performance update is the move to SSDs as standard across the entire lineup (including the 21.5-inch iMac), starting at 256GB and moving on up from there to a ridiculous 8TB maximum on the highest-end model… though you'll have to pay a pretty penny to get there.
Apple also added a new webcam to the setup, swapping out the (very dated) 720p model with a 1080p 'FaceTime HD' camera, and they've updated the speakers and mics as well so that you can get a more "high-fidelity" experience in your home office… where most of us are spending a lot more time these days.
Finally, the last significant update worth mentioning is the addition of Apple's T2 security chip, which does on-the-fly data encryption for the contents of your SSD while also helping out with tone mapping, exposure control, and face detection on the new webcam.
The new 27-inch iMac starts at the same $1,800 for the base model, which now comes with a 3.1GHz 6-core 10th-generation Intel Core i5 processor, 8GB of RAM, 256GB of SSD storage, and a Radeon Pro 5300 GPU with 4GB of GDDR6 memory.
Of course, the price can go a lot higher VERY fast. A fully-loaded 27-inch iMac with a 3.6GHz 10-core i9, 128GB of RAM, 8TB of storage, a Radeon Pro 5700 XT with 16GB of memory, nano-texture glass on the display, and 10 gigabit ethernet will cost you an eye-watering $8,800… though it should perform pretty well at that price. Apple has offered to send us a review unit to test, so let us know in the comments if you want to see how it compares to some of the top-of-the-line laptops we recently reviewed.
In the meantime, you can head over to the Apple website to learn more about the new computer, or play around with customizing your own version at this link.