Photographer Captures Moon 'Dressed Up' Like Saturn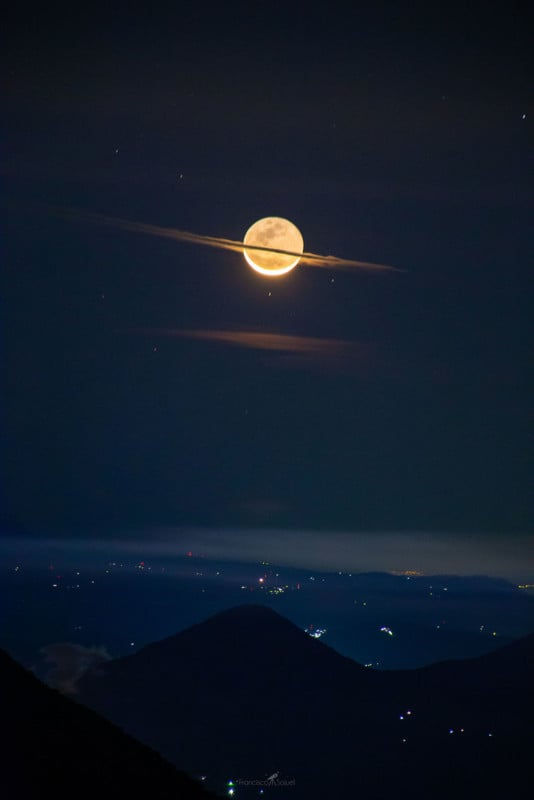 Photographer Francisco Sojuel was climbing a volcano when he spotted the moon "dressed up" like Saturn. A thin cloud passing across the front of the Moon made it look like it had rings.
The 25-year-old Guatemala City-based photographer was at a basecamp on the Guatemalan volcano Acatenango back on December 24th, 2019, two days before a solar eclipse. After a six-hour journey to get to the location, Sojuel captured this photo in the wee hours of the morning before sunrise.
"From afar you may wonder, 'Is that an asteroid ring around the moon?'. Well, the disguise of this waning moon is actually a thin cirrostratus cloud," Sojuel tells PetaPixel. "The way the cloud interacts with the moon creates a unique display of beauty […] Below the moon? The dimly lit silhouette of volcano Pacaya and the Guatemalan highlands can be appreciated."
You can find more of Sojuel's work on his website, Facebook, 500px, and Instagram.
Trending Posts