Canon is Already Testing an EOS 'R5s' with 90MP Sensor: Report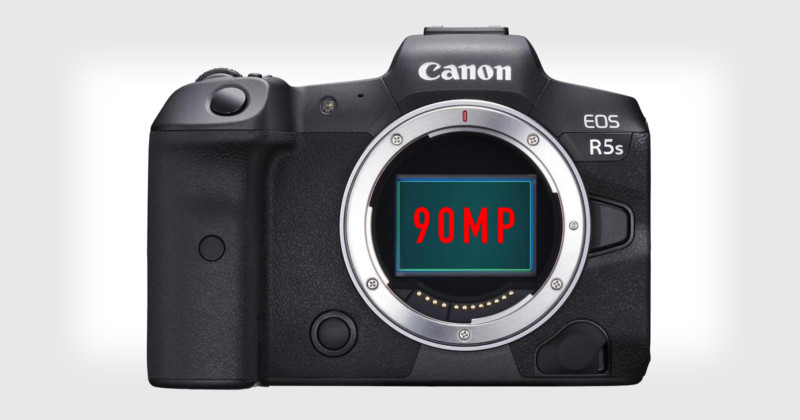 The highest resolution Canon cameras ever released are still the 5Ds and 5DsR DSLRs, but that may change in the not-so-distant future. Reports indicate that Canon already has some prototypes of an EOS 'R5s' full-frame mirrorless camera out in the wild, and that this camera could sport a whopping 90MP image sensor.
Rumors of an ultra-high-resolution mirrorless camera from Canon have been swirling for several months, but the latest rumors point towards a camera that isn't just "in the works," it's already in the wild.
According to Canon Rumors, "a small group of photographers have the high-megapixel body in their hands as it's going through the first phase of testing as a finished product." This same source tells CR that the camera is "around 90MP," which would give it twice the resolution of the 45MP EOS R5. It also allegedly sports a "larger" and higher-resolution EVF.
Details about this camera are still very sparse, and we definitely don't expect to see it in 2020, but it sounds like Canon may attack the mirrorless market from both ends in 2021: releasing a rumored sub-$999 full-frame camera on one end, and what we can only assume would be a very expensive 90MP flagship EOS 'R5s' (the name is still pure speculation for now) on the other.
Stay tuned. Hopefully more details about specs and a potential announcement date will crop up in the coming months.
Trending Posts