Nomadic Living
Want to live & work from a Caribbean island or a historic European city? Special international visas for digital nomads and remote workers are finally here!
Traveling the world while working online from your laptop has been a dream for millions of self-proclaimed digital nomads — including me.
However working from foreign countries while traveling on a tourist visa is technically illegal in most places.
Tourist visas also usually expire after 30-90 days, and it's not always easy to renew them. What if you want to stay longer?
That doesn't stop digital nomads from working while traveling, but it can make things complicated, and with travel restrictions due to COVID-19, it's much more difficult to work & travel internationally.
Visa laws in most countries are not set up to deal with this new class of modern nomads who are living and working remotely around the world.
But that's finally starting to change, as some countries have recognized the need for and launched so-called "digital nomad visas", "remote work visas", or "freelancer visas" specifically to entice foreigners to come work & contribute to their economies.
Many of these destinations are hoping the remote work visas will generate income to help make-up for lost tourism revenue due to the pandemic.
Digital Nomads vs Freelancers
Digital nomads are basically remote workers who travel to different locations on a regular basis. They use modern technology to work from coffee shops, hotels, co-working spaces, or libraries with a WiFi connected laptop or smartphone from anywhere in the world.
Freelancers are self-employed, working for themselves or other companies as independent contractors. Freelancers can travel while they work, or just work from home while living in one place on a long-term basis.
The two are similar, but not exactly the same. The visas listed below can be obtained by both kinds of workers, digital nomads and freelancers.
Countries With Digital Nomad Visas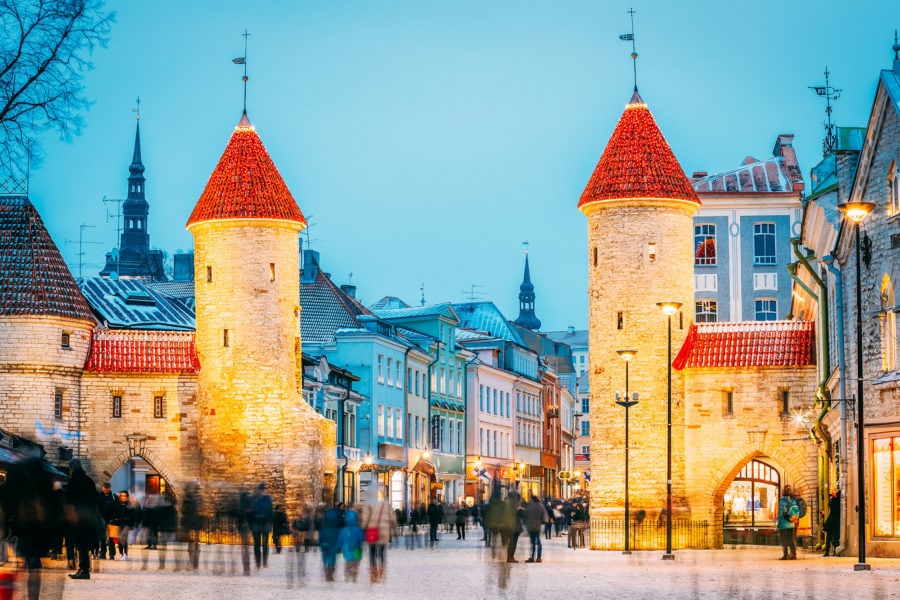 Estonia
Estonia became the first country to create an e-residency program that allows foreign entrepreneurs to license an EU-based online business. Then, in June 2020, they also opened up a one-year digital nomad and freelancer visa that allows foreigners to live in the country while working remotely.
Basic Conditions
You own a location independent business (and/or)
You work remotely for a company based outside of Estonia
You earn at least EUR3504 per month for the last 6-months
How To Apply
Fill out the online application form, sign it, and make an appointment at your nearest Estonian Embassy/Consulate to submit it in person.
There are two types of digital nomad visas: Type C (short stay) costs EUR80, and Type D (long stay) costs EUR100.
Georgia
Partly due to the dramatic drop in tourism because of the Coronavirus pandemic, the country of Georgia is one of the latest to offer a digital nomad visa called "Remotely from Georgia" to help stimulate their economy. If you're a remote worker, why not wait out the pandemic and work from a country known for its low-cost of living, colorful cities, and epic mountain landscapes?
Basic Conditions
You own a location independent business (and/or)
You work remotely for a company based outside of Georgia
You must prove financial ability to pay taxes while staying in Georgia
You earn at least $2000 per month
You must undergo mandatory 14-day quarantine
Obtain travel insurance valid for six months
How To Apply
Barbados
Barbados has also just opened its borders to digital nomads and remote workers who are looking to escape the pandemic while basing themselves in a beautiful island destination. The "Barbados Welcome Stamp" is a special 12-month visa for remote workers, which can also be renewed for even longer. Why not live next to the beach and work from home in Barbados!
Basic Conditions
You own a location independent business (and/or)
You work remotely for a company based outside of Barbados
You earn at least $50,000 per year
You must undergo mandatory COVID-19 test and 48-hour quarantine
How To Apply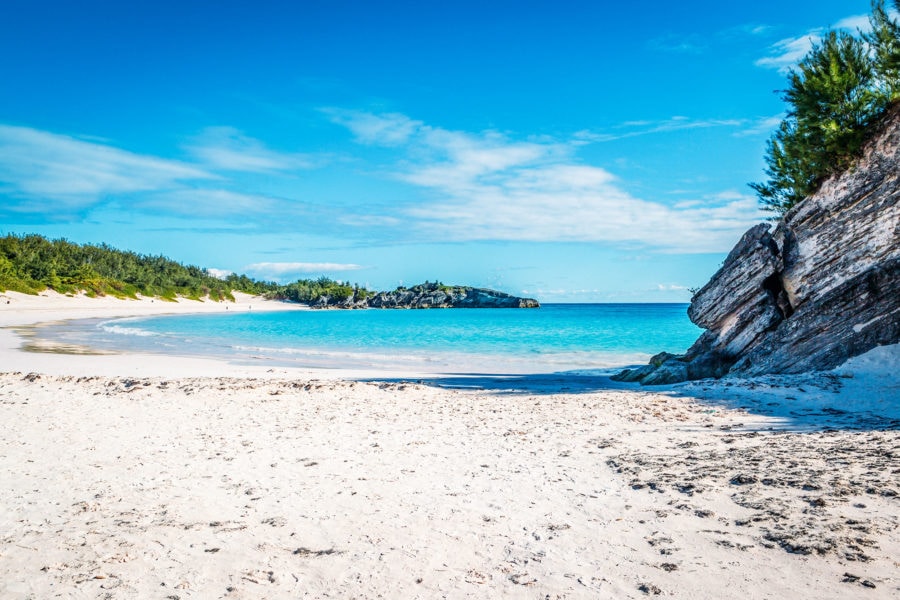 Bermuda
Bermuda has joined the remote work visa club! Their recently released "Work From Bermuda" digital nomad visa is just an expansion of an older residency program, which allows digital nomads and remote workers to stay in the country for up to a year. Aimed at professionals who normally work from home, they hope the new visa will attract long-term travelers who want to base themselves from an island destination.
Basic Conditions
You own a location independent business (and/or)
You work remotely for a company based outside of Bermuda
No minimum income requirement!
You must undergo mandatory COVID-19 test
Show proof of travel insurance
How To Apply
Croatia
In August of 2020 the prime minister of Croatia announced the country is going to start a digital nomad visa program soon. There are no details yet on specifics or dates, however I'll make sure to post the latest updates here when available!
Countries With Freelancer Visas
The following countries have offered special freelance visas for many years now, they aren't exactly new. However just in case you didn't know they existed, here are more details!
Czech Republic
Spend your weekends exploring the historical towns and mountains of this Eastern European country, and work remotely during the week using their fast internet connection! The Czech Republic offers a freelancer visa called the Zivno. It's valid for one year, and can be extended too. It's a bit more complicated than other visas in this list, but it's doable too.
Basic Conditions
You have a trade license for one of the trades listed here
Proof of accommodation for at least a year
Proof of at least EUR5,587 in your bank account (per person)
Pay about 1,800 Kc ($80 USD) per month in local taxes
How To Apply
It's probably wise to hire an agency like this one to help you.
Gather this list of required documents
Make appointment at a Czech embassy for the long-stay visa
Pay the visa fee of EUR100
Germany
Germany has its own special freelance visa called the Aufenthaltserlaubnis fur selbstandige Tatigkeit (good luck saying that!). It's a residence permit that allows foreign freelancers and self-employed people live in Germany for 6-months up to 3-years. One downside is that it can take 3-4 months to get approved for this visa. Plus speaking German, or knowing someone who does, will help a lot.
Basic Conditions
You need an address in Germany.
Proof of health insurance.
Proof of financial self-sustainability.
Work clients based in Germany. They want to see that you are providing services that will help the local economy.
How To Apply
Gather all documents required here.
Secure a residence in Germany
Book a visa appointment at the immigration office here.
Pay the visa fee of EUR100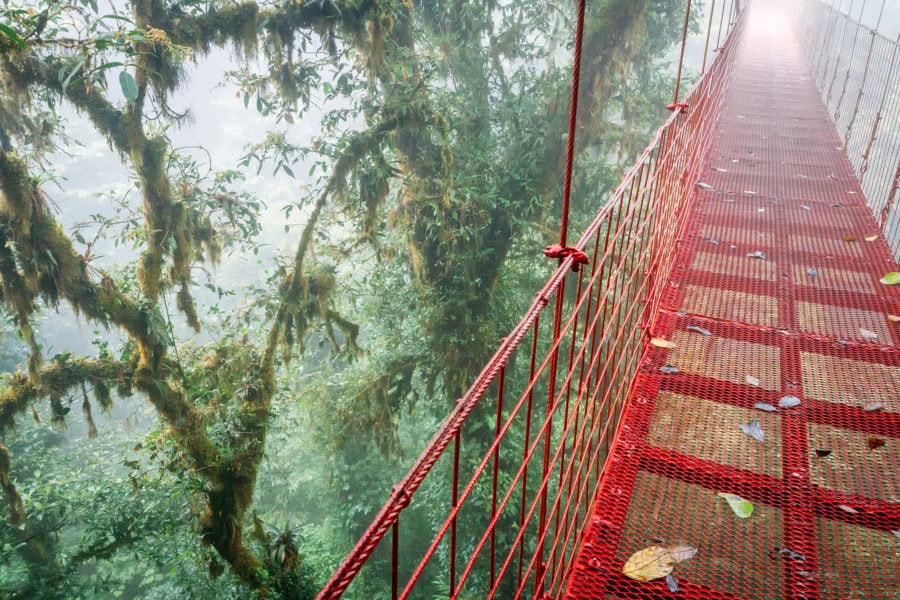 Costa Rica
There are many digital nomads who choose to base themselves in Costa Rica due to the relaxed lifestyle, great surfing, nice beaches, and diverse landscape of volcanoes, waterfalls, and jungle. Costa Rica's freelancer visa is called the Rentista, allowing foreigners to stay for up to 2-years, with the ability to extend it. This visa allows self-employed people or entrepreneurs to work in Costa Rica, but you can't be an employee for another company.
Basic Conditions
Show income of $2,500 per month for two years or make a $60,000 deposit in a Costa Rican bank
How To Apply
Applying for the Rentista visa on your own through Costa Rica's Migracion Website is possible, but not recommended. It's better to hire an immigration lawyer to help you.
All your documents must be translated into Spanish, as well as authenticated in your home country.
Pay the visa fee of $250
Norway
Norway has been in the news a lot lately, touted as a Scandinavian paradise with its strong social democratic system, wealth, natural beauty, and progressive population. Lots of foreign digital nomads and remote workers would jump at the chance to move to Norway. And they can, for up to 2-years, with Norway's Independent Contractor visa.
Basic Conditions
You must be self-employed with a contract to work on a project for a business in Norway.
You must have relevant qualifications to work in your profession.
Proof of accommodation in Norway
Show an income of at least EUR35,719 per year before tax
How To Apply
Gather the required documents listed on Norway's Directorate of Immigration website.
Fill out the application, and bring it to the nearest Norwegian Embassy.
Pay the visa application fee of about EUR600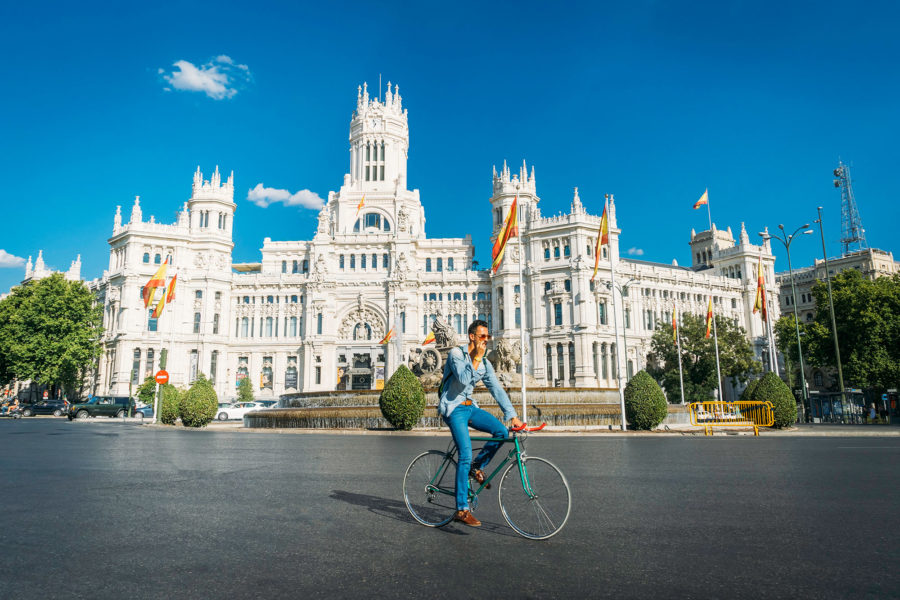 Spain
Spain has a Non-Lucrative Visa which allows foreigners to stay in Spain for at least a year, with the ability to renew. With it's low-cost of living and mix of beaches, mountains, and relaxed lifestyle, it's a favorite with many location independent people. However technically you are not allowed to "work" on this visa — they're looking for people who are "retired" and self-sufficient.
Basic Conditions
Show that you can support yourself financially through investments or retirement income of at least EUR2151 per month or hold EUR25,816 in savings.
Proof of private Spanish health insurance
Get a police/FBI background check
Get a Medical Certificate of Good Health
How To Apply
You need to apply in person at the closest Spanish Consulate or Embassy.
All your documents must be translated into Spanish, as well as authenticated in your home country.
Sign a sworn statement before a Notary that you agree not to work while living in Spain.
Pay the visa application fee of $140 USD
Living A Nomadic Life Overseas
This relatively new phenomenon of countries launching digital nomad visas to attract remote workers was predicted over 20-years ago by Japanese technologist Tsugio Makimoto who wrote that remote working would force nations "to compete for citizens", and that digital nomad-ism would prompt "declines in materialism and nationalism".
His prophecy is coming true, and I fully expect to see many more nations opening up their borders to these "citizens of the world" who are able to work remotely from their laptops in the years to come. The future is going to be interesting, that's for sure!
Enjoy This Post? Pin It!
READ MORE DIGITAL NOMAD TIPS
I hope you enjoyed my guide to countries with digital nomad & remote work visas! Hopefully you found it useful. Here are a few more wanderlust-inducing articles that I recommend you read next:
Have any questions about remote work visas? Drop me a message in the comments below!